« Back to Staff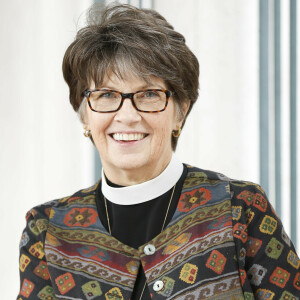 The Reverend Linda Shelton
Deacon
The Rev'd Linda Shelton is a graduate of the Iona School for Ministry of the Episcopal Diocese of Texas,and was ordained to the Sacred Order of Deacons in 2007.
She is the Diocesan Liaison for Refugee Ministry for Episcopal Migration Ministries, and works with outreach ministries and Walking the Mourner's Path grief ministry at Palmer.
Linda is a graduate of the University of Texas with a B.A. in sociology and a concentration in social welfare studies. She worked as a caseworker for the State of Texas and as an adoption caseworker for special needs children for Harris County Child Welfare (now known as Children's Protective Services) prior to becoming a mother and community volunteer. A member of Palmer for over forty years, she and her husband Tom enjoy traveling and time spent with their two sons and their wonderful wives, and best of all, two young grandsons!
As a deacon, Linda's ministry is one of servanthood to all people, particularly the poor, the weak, the sick and lonely; and, she is to connect the Church with the needs, concerns, and hopes of the world.