Christian formation is the lifelong process of growing in our relationship with God, self, others, and all creation. Every experience in our lives can provide us with the opportunity to express our faith; the challenge we face is recognizing these opportunities and learning ways to live a sometimes countercultural life in a secular world.
At the heart of Palmer Memorial Episcopal Church is a dynamic, growing faith community of children, youth and adults! Our programs aim to foster God's love in a progressive, inclusive setting.
For more information, please contact Roger Hutchison, Palmer's Director of Christian Formation and Parish Life.
Click HERE for a list of weekly Bible Studies.
---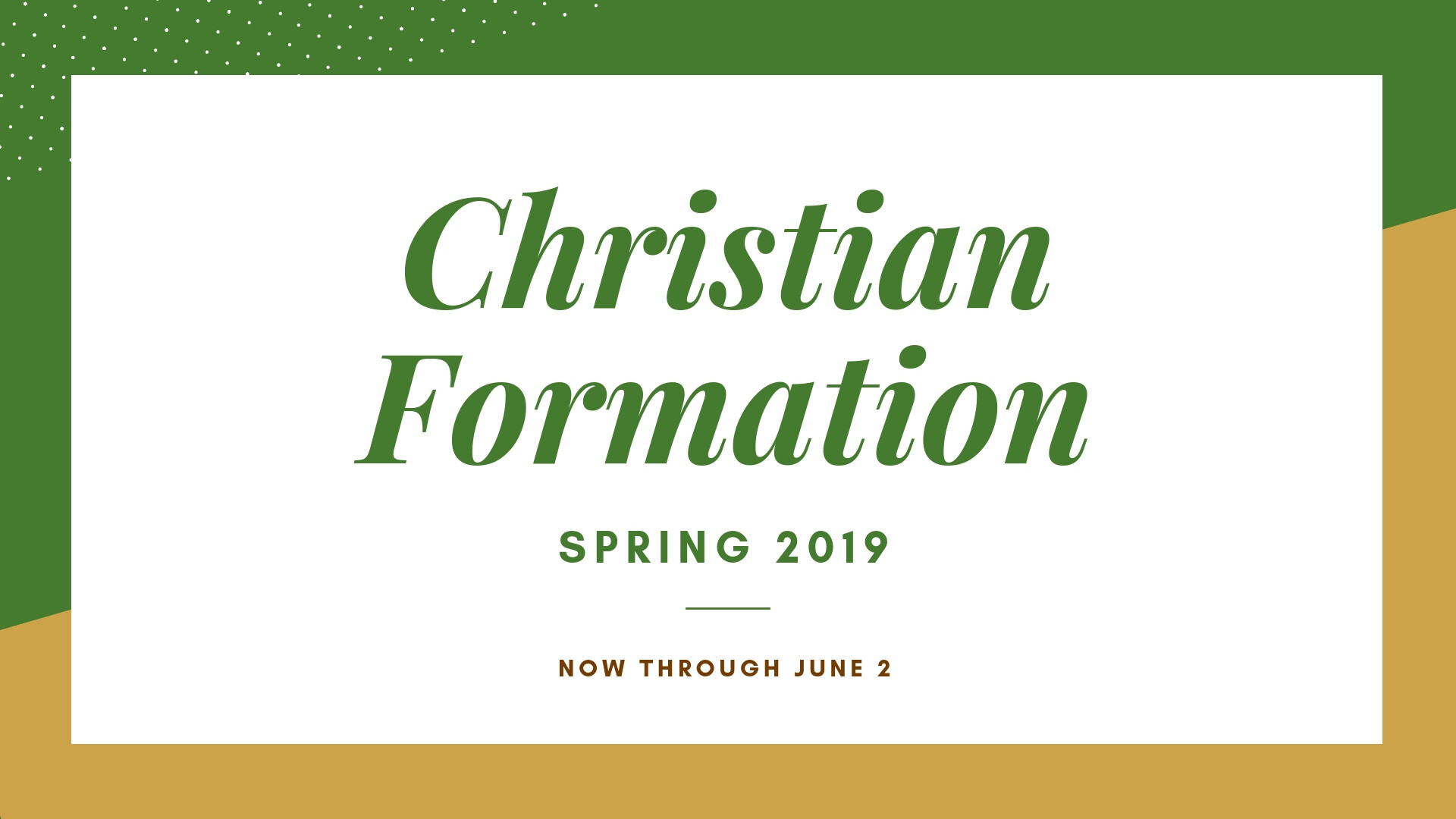 Sunday Morning
10:15 - 10:50 am
There will be no Adult Education programs on Sunday mornings during the summer months
Regular Sunday School classes will resume in September 2019.
BIBLE STUDY
This returning Bible Study class will continue with its study of the writings of Paul in the New Testament. – Room A102 with Suzette Pruitt
Children's Formation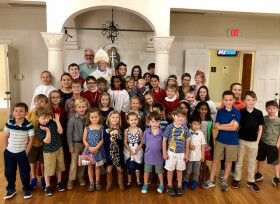 Liturgy Preparation (Liturgy Prep) is offered each Sunday as an integral part of the 9 a.m. and 11 a.m. worship services. Our average participation numbers have grown significantly this year. We have had as many as 60 children present for Liturgy Prep. The children are led out of church behind the children's cross during the Gospel hymn and return at the exchange of the Peace. During this special time, the children have an opportunity to worship and learn about the gospel lesson for the day. This special time is spent singing together, praying together, and talking about the gospel or some other aspect of the Liturgy. Liturgy Preparation is offered to all children.
Children's Sunday School (Resumes September 2019): This year we began the fourth year of Weaving God's Promises with the focus on Weaving God's Beloved Community - How we are called by God to live in loving community with one another and fulfill God's promises for us in the healing of all creation. We learned together that we are called by God to live as One Body in Christ, loving our neighbors as ourselves.
Weekly Bible Study
Palmer also offers four different Bible Studies throughout the week.
Sunday Bible Study - Everyone is invited to this Bible Study on Sundays from 10:15 AM to 10:50 AM in room A102.
Wednesday Bible Study - Wednesdays from 12:00 PM - 1:00 PM in room A102. Together we...pray, reflect and study Scripture.
Men's Bible Study - This group meets Tuesdays from 7:00 AM – 8:00 AM in Room A102.
Women's Bible Study – This group meets on Tuesday mornings at 7:00 AM in the Palmer Library.
Wednesdays at Palmer
7:00 pm - 8:00 pm
Great Wednesdays will resume in September 2019

Tower bell Ringing 101
See what is going on up in the bell tower. Come on up to the Ringing Chamber (go through Sacristy at back of Nave). Available most Wednesdays at 7 pm. For info contact or text 713-504-2747 – Allen Nunley, Ringing Chamber