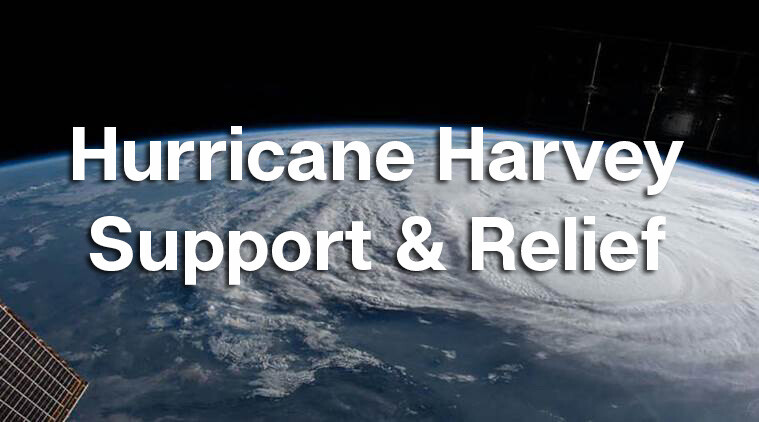 We have set up an email address to receive that information so that we can respond appropriately and as we are able. Please contact us at to pass along what you know about your own situation or that of others.
The church staff have been calling to check on parishioners and as Palmers, young and old, have been helping one another clean up flooded homes and bringing food to those who need it. If you have news about Palmers or other victims of Harvey who have had to evacuate their homes, experienced flooding, or who might otherwise be vulnerable or in need as a result of the storm, please let us know. We also want to have a list of resources that folks might be able to offer Palmers who are seeking a place to stay, find themselves without transportation, etc. And let us know if you'd like to volunteer to help other Palmers with flood remediation in their houses, provide them with rides to medical appointments, etc.
Natural Disaster Mental Health & Support
The Hope & Healing Center & Institute (HHCI) is offering several programs that provide mental health support for those affected by Harvey. Click the links below to find out more information.
Click here for information about natural disaster mental health programs at HHCI
Click here for information about the Hurricane Harvey Support Group
Monetary Donation
For those who would like to make a monetary donation for relief efforts, you can do that to help out other Palmers by designating a gift to Palmer Memorial Episcopal Church and mark it for "Storm Support." You can also help out the families of current and former students of Archway Academy, the recovery high school that meets on our campus, who have lost their homes, car, and valuables by contributing to the "Archway Academy Harvey Relief Fund" (https://www.gofundme.com/archway-academy-harvey-relief-fund). If you would like to help out the larger community beyond our walls, please visit the website of Episcopal Relief and Development, which has a "Hurricane Harvey Fund" (episcopalrelief.org/hurricane-harvey-response).
Get involved through the Episcopal Diocese of Texas
Bishop Doyle has asked Palmer and sixother large Episcopal congregations in Houston to serve as hubs for a coordinated relief system that will manage restoration projects in the City of Houston for the weeks and months to come. Those other congregations include Christ Church Cathedral, St. Martin's Church, St. Mark's Church, The Church of St. John the Divine, Holy Spirit Church, and St. Francis' Church. The dean and rectors of these communities of faith are already working collaboratively to put the pieces in place for this system.
Christy Orman, who works at Christ Church Cathedral, is already serving as the Hurricane Relief Coordinator for this network that has been created by the Episcopal Diocese of Texas. She is the person who is acting as our air traffic controller, so to speak, for work teams that will arrive in Houston and resources that will be deployed throughout the city. More details about all of this will be forthcoming. So pray for those who are making these plans.
In the meantime, you can contact Christy Orman directly via email at or via phone at 713-590-3313 (office) or 832-915-0223 (mobile).