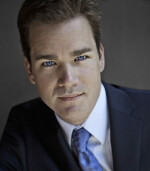 Ken Cowan, Palmer's Artist-in-Residence and Organist, is Associate Professor and head of the organ program at the Shepherd School of Music at Rice University. He has also served on the organ faculty of Westminster Choir College of Rider University in Princeton, New Jersey.
Ken has recorded on the Pro Organo, JAV, and Etheral recording labels, and many of his recordings and live performances have been featured on NPR. He received a Master of Music degree and Artist Diploma from the Yale Institute of Sacred Music in New Haven, Connecticut, and his Bachelor of Music degree from the prestigious Curtis Institute of Music in Philadelphia, Pennsylvania. As a church musician, he has held posts as Artist-in-Residence and Organist at Saint Bartholomew's Episcopal Church in New York City and as Assistant Organist at St. Clement's Episcopal Church in Philadelphia.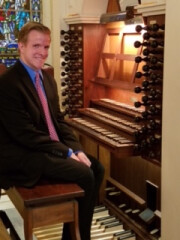 Grant Wareham, Palmer's Associate Organist, is a native of Dayton, Ohio and is where he began organ studies with Jerry Taylor in 2007. He recently completed his junior year at Rice University's Shepherd School of Music, where he studies with Ken Cowan. In addition to his studies at Rice University, for two years he was the inaugural Moseley Memorial Organ Scholar at St Thomas' Episcopal Church, where he served as assistant organist, accompanying the choir and playing for choral services and concerts.
Having studied piano since age six, Grant was awarded the National Guild of Piano Teachers (NGPT) High School Diploma in 2014. Having passed the required annual auditions, he has been an International member of the NGPT for six years. The Ohio Federation of Music Clubs named him 2013 Outstanding Junior of the Year. He has also won first prize composition awards at the national and state level with the National Federation of Music Clubs. In the spring of 2015, Grant received first prize in the Grand Rapids Chapter Competition of the Regional Competition for Young Organists, sponsored by the American Guild of Organists. Later this summer, Grant will perform at the 62nd annual convention of the Organ Historical Society in St Paul, Minnesota.