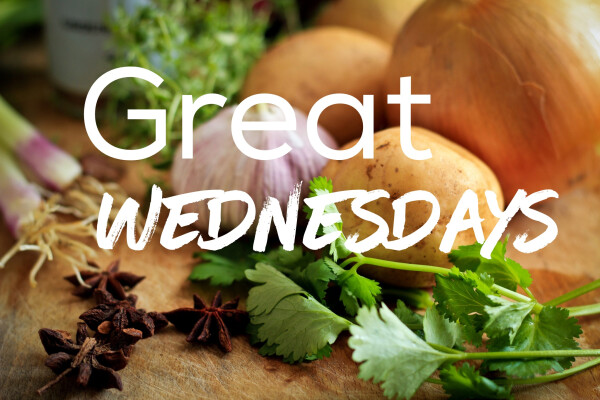 FORMATION OFFERINGS | Winter/spring 2017
Since the earliest days, Christians have celebrated Jesus through the sharing of worship, ideas and food. Our Great Wednesdays continue in that tradition of nourishing body, mind and spirit.
Consider Great Wednesday to be a midweek spiritual break, a mini-Sabbath. Give yourself, your friends, and family this gift of time. Put it on your weekly schedule. Come for the intimate service, a delicious meal, and the opportunity to learn something new. On Wednesday nights, join us for worship, dinner, and conversation.
HEALING SERVICE - 6:00–6:30 pm in St. Bede's Chapel
GREAT WEDNESDAY DINNER - 6:00–7:00 pm in The Parish Hall
MENU 4/5/2017
Serving this Week: Troop 511
In recognition of the Lenten Season, we will be serving a simple
meal of soup and bread on Great Wednesdays.
Chicken Sausage Gumbo Soup
Vegetarian Lentil Soup
Assorted Rolls
CHILDREN'S MENU
PB&J Option