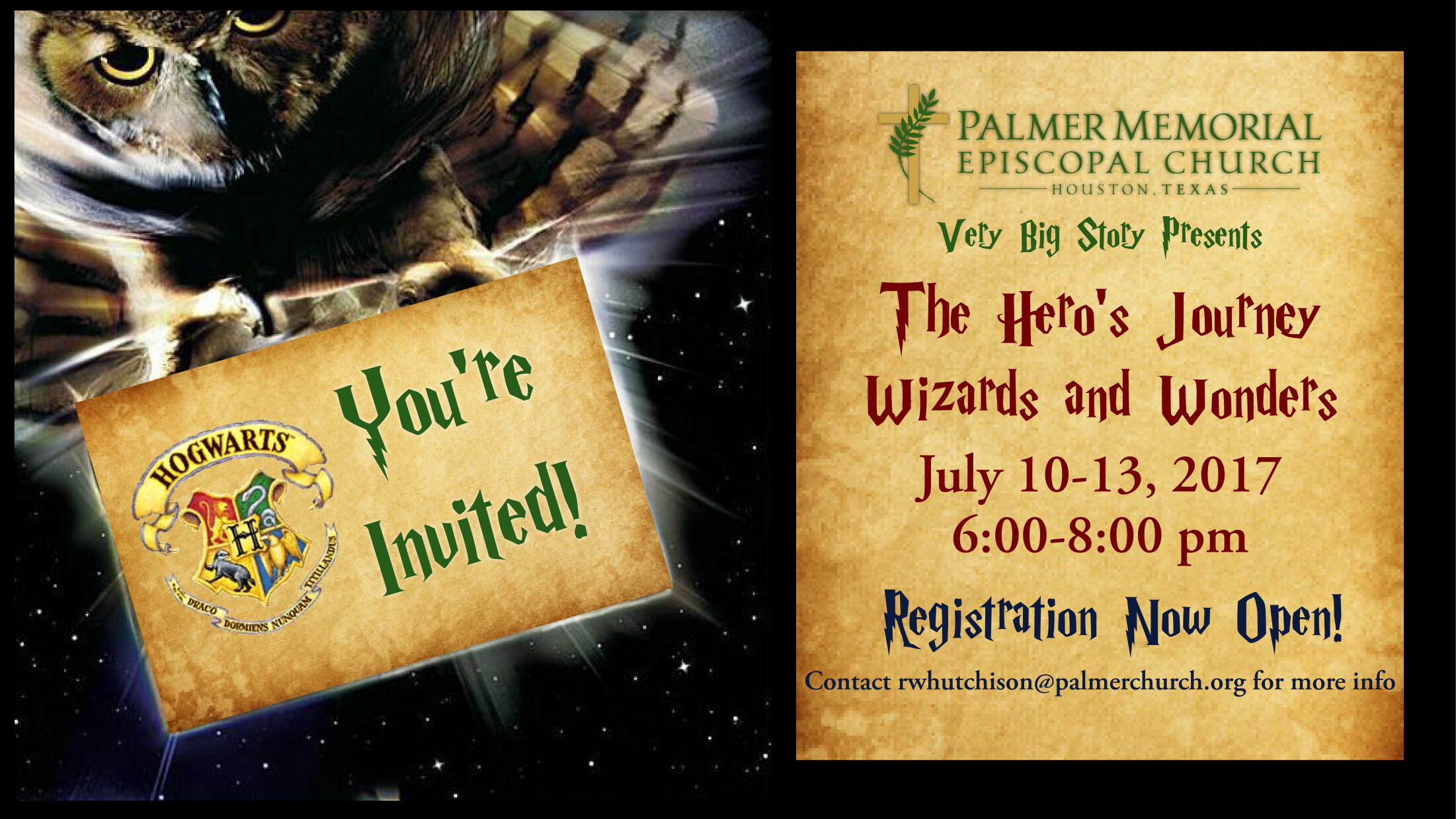 Mark your calendars for this summers VERY BIG STORY at Palmer! VBS will be July 10-13, 2017 from 6:00 -8:00 pm. Our theme this year is The Hero's Journey - Wizards and Wonders. This Vacation Bible Experience will use the characters and scenes from the first book in the Harry Potter series to explore theologically life's journey as a path to God the Creator. The New Testament teaches that the Kingdom of Heaven is all around us and in us, and Jesus advises: "Let he who has ears hear and he who has eyes see." Likewise, in the Harry Potter books, the Wizarding World - representing magic with its possibilities for transformation - is all around and in the midst of the Muggles, but they do not see it. Registration for this summer's Very Big Story is open now! The cost per registrant is $25. Lots of Wizards and Muggles will be needed to help transform Palmer into Daigon Alley, Platform 9 ¾ and Hogwarts! Speak to Roger Hutchison or Liz Parker if you are interesting in helping.
Adult VBS - Defense Against the Dark Arts:
The Hero's Journey through the Shadow
This is also the theme for Palmer's ADULT VBS, which will take place at the same time. The adult group will focus their exploration of themes in the Harry Potter series on two major characters: Lord Voldemort and Professor Snape. One embraced evil to become the most powerful dark wizard in history; the other triumphed over darkness to become one of the greatest heroes in the Wizarding World. This course is more Borgin and Burkes than Flourish and Blotts, but don't worry if you have no idea what that means--all content and discussions will be facilitated so that both the complete novice and the most devoted Potterhead can participate.
CLICK HERE TO REGISTER FOR CHILDREN
CLICK HERE TO REGISTER FOR Adults