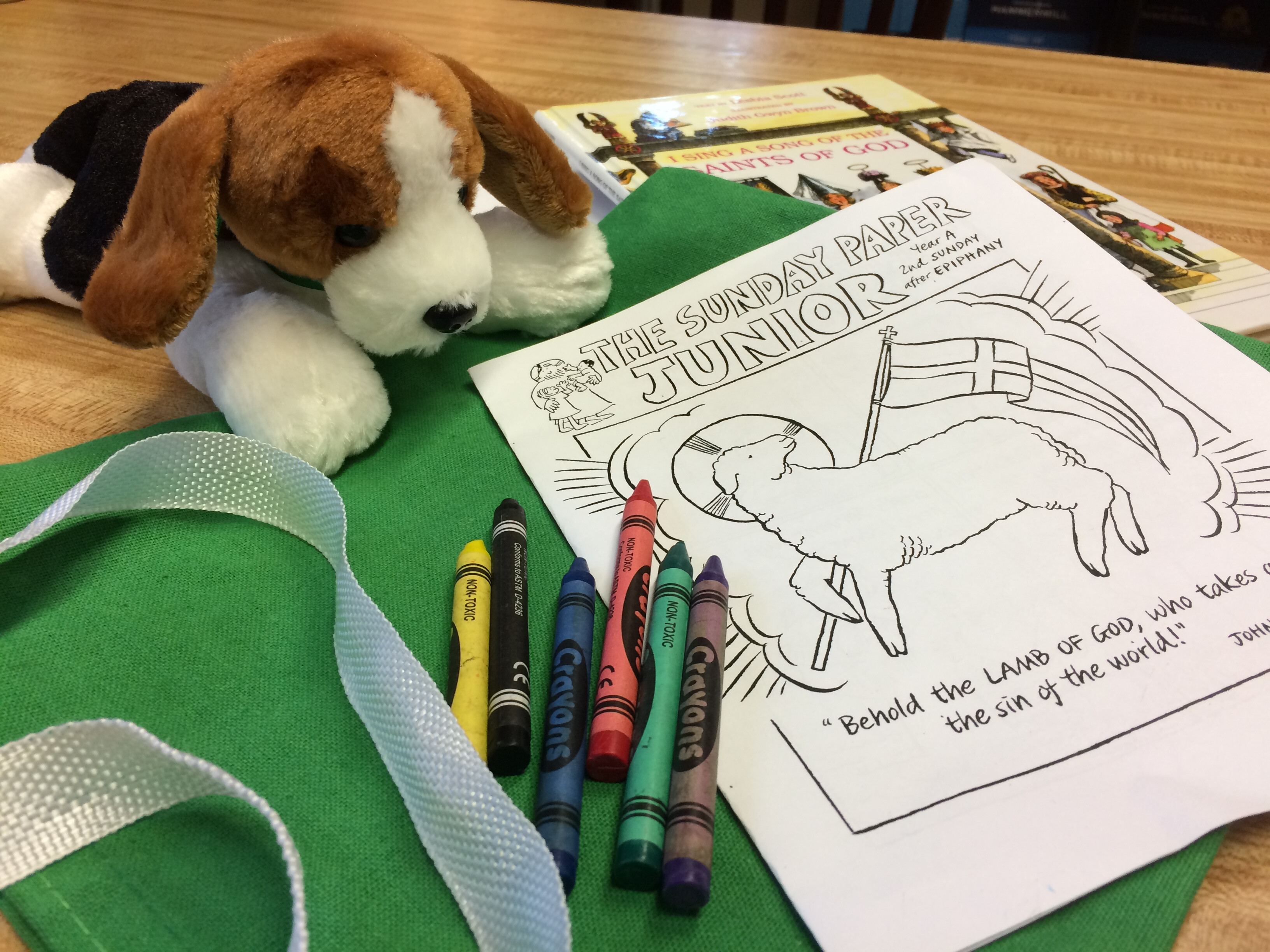 Here is what the children of Palmer will find in their Kelly green worship bags:
a little 'church friend' of the stuffed and cuddly variety;
a book chosen for its enriching and appealing content and artwork;
blank paper and crayons to encourage art responses;
And, new this month, The Sunday Paper Junior, which provides a summary of the Gospel in simple drawings the children can color. On the back of The Sunday Paper Junior you'll find a Note to Parents that provides some grown up theological reflection on the Gospel for the day.
Maria Montessori said the silent plea of the child is, "Help me come to God, by myself." Our hope is Palmer's worship bags will do just that by helping the children internalize through concrete activities all they see and hear in worship.