Christian formation is the lifelong process of growing in our relationship with God, self, others, and all creation. Every experience in our lives can provide us with the opportunity to express our faith; the challenge we face is recognizing these opportunities and learning ways to live a sometimes countercultural life in a secular world.
At the heart of Palmer Memorial Episcopal Church is a dynamic, growing faith community of children, youth and adults! Our programs aim to foster God's love in a progressive, inclusive setting.
For more information, please contact Roger Hutchison, Palmer's Director of Christian Formation and Parish Life.
Click HERE for a list of weekly Bible Studies.
---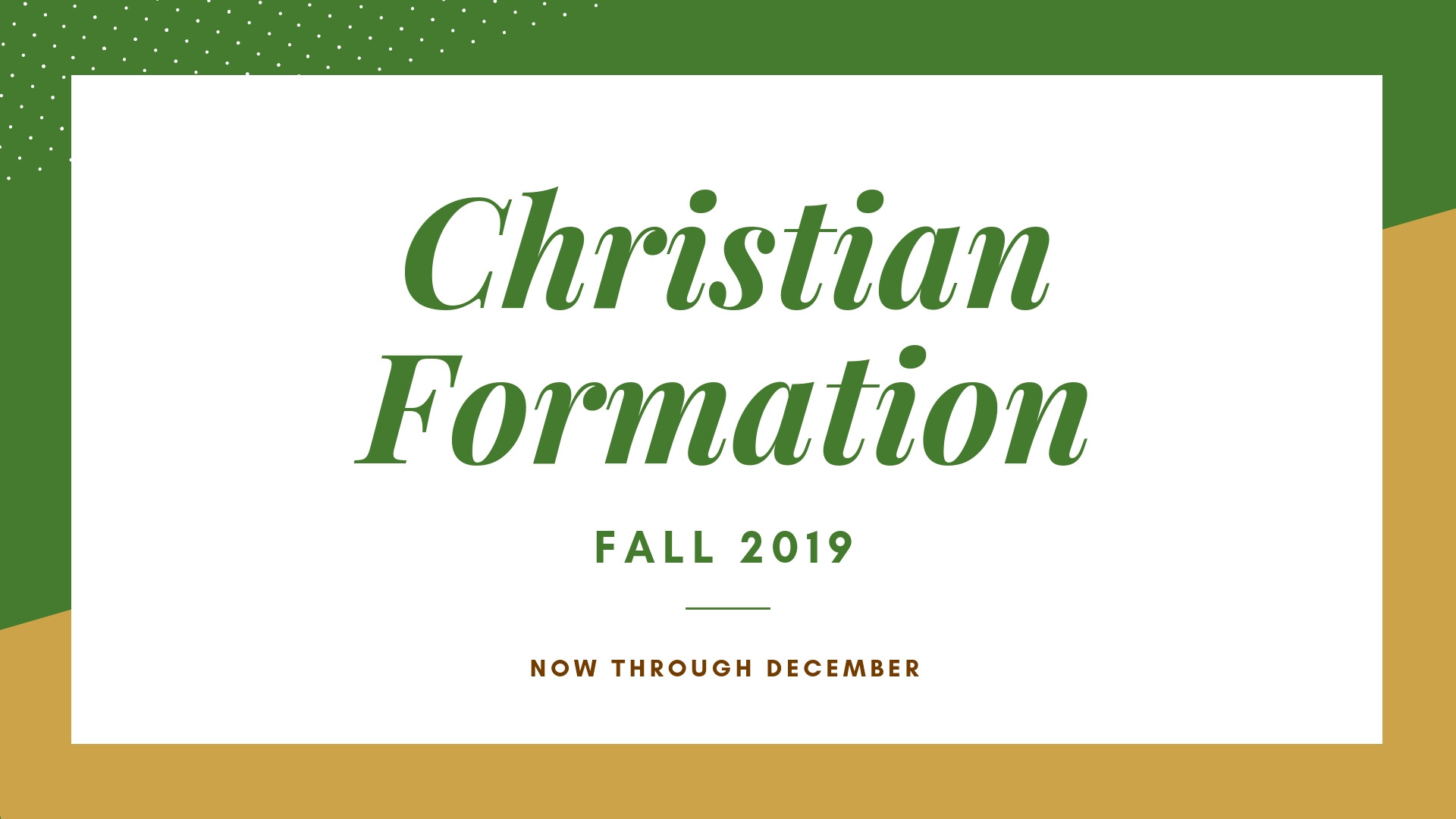 Sunday Morning
10:15 - 10:50 am
Faith Forum
The Spirituality of Reconciliation
Reconciliation is the heart of the Church's mission according to the catechism in the Book of Common Prayer. Each week at the Lord's Table, we're reminded that it refers, first and foremost, to us being reconciled to God. This fall we'll explore that estrangement overcome and how it might be reflected in some of our own relationships as individuals and a society.
November 10 - Cathy Troisi, PAR (Palmers Assisting Reentry)
November 17 - Warden's Forum
November 24 - TBD
December 15 - The Rev'd Linda Shelton
FIRST SUNDAY WELCOME RECEPTION
All are invited to attend this welcome reception. This pause for fellowship and community building takes the place of regular Sunday School on every first Sunday of the month. If you would like to contribute a food item or help with these receptions contact Roger Hutchison, Director of Christian Formation and Parish Life, at .
This Is Us! Getting to Know Anglican Christianity at Palmer (Newcomer Class)
Let's face it, with all of the strange vocabulary, funny clothes, tradition-soaked ritual, and strangely-Protestant-but-also-Catholic beliefs, being an Episcopalian should come with a training manual. And if you're new (or newish!) to Palmer, there may be some things about the history of this parish that explain why we worship and fellowship the way that we do. This is Us! is a great way to get to know the parish–its history, its community, opportunities to get involved here– and to deepen an appreciation of the Anglican way. – Chancery/A102
Where The Wild Things Are – Parenting In An Ever-Changing World
Join us on Sunday mornings for Where the Wild Things Are – Parenting in an Ever-changing World. Through the sharing of classic and modern children's books, children's literature, and Holy Scripture, we will explore and discuss themes that touch, challenge, and inspire our lives as parents. This class is open to all – dual parents, single parents, stepparents, godparents, prospective parents, adoptive parents, foster parents, grandparents…come one come all! –Canterbury Room (Autry House)
BIBLE STUDY
This returning Bible Study class will continue with its study of the writings of Paul in the New Testament. – Room A102 with Suzette Pruitt
Children's Formation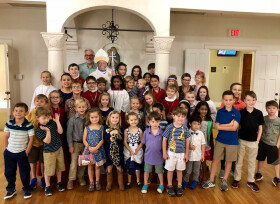 Liturgy Preparation (Liturgy Prep) is offered each Sunday as an integral part of the 9 a.m. and 11 a.m. worship services. Our average participation numbers have grown significantly this year. We have had as many as 60 children present for Liturgy Prep. The children are led out of church behind the children's cross during the Gospel hymn and return at the exchange of the Peace. During this special time, the children have an opportunity to worship and learn about the gospel lesson for the day. This special time is spent singing together, praying together, and talking about the gospel or some other aspect of the Liturgy. Liturgy Preparation is offered to all children.
Children's Sunday School: This year we began the fourth year of Weaving God's Promises with the focus on Weaving God's Beloved Community - How we are called by God to live in loving community with one another and fulfill God's promises for us in the healing of all creation. We learned together that we are called by God to live as One Body in Christ, loving our neighbors as ourselves.
Children's Sunday School
Pre-K & K (A101)
1st & 2nd Grade (A201)
3rd - 5th Grade (A202)
Palmer Episcopal Youth
Palmer EYC meets Sunday mornings at 10 AM in the Youth Room (upstairs) and Sunday afternoons. Visit the Youth Ministries page for more info.
Weekly Bible Study
Palmer also offers four different Bible Studies throughout the week.
Sunday Bible Study - Everyone is invited to this Bible Study on Sundays from 10:15 AM to 10:50 AM in room A102.
Wednesday Bible Study - Wednesdays from 12:00 PM - 1:00 PM in room A102. Together we...pray, reflect and study Scripture.
Men's Bible Study - This group meets Tuesdays from 7:00 AM – 8:00 AM in Room A102.
Women's Bible Study – This group meets on Tuesday mornings at 7:00 AM in the Palmer Library.
Wednesdays at Palmer
7:00 pm - 8:00 pm
Great Wednesdays will resume September 11

Book Study: The End of Memory: Remembering Rightly in a Violent World by Miroslav Volf
Can one forget atrocities? Should one forgive abusers? Ought we not hope for the final reconciliation of all the wronged and all wrongdoers alike, even if it means spending eternity with perpetrators of evil? We live in an age when it is generally accepted that past wrongs - genocides, terrorist attacks, bald personal injustices - should be constantly remembered. But Miroslav Volf here proposes the radical idea that letting go of such memories - after a certain point and under certain conditions - may actually be the appropriate course of action. Controversial, thoughtful, and incisively reasoned, The End of Memory begins a conversation hard to ignore. - Room A102
Prayer Practice
Come be part of a small prayer group experimenting with different forms of prayer. The basic structure of each evening will be the same, but the mode of prayer and the content will change. For example, one night we might focus on praying for issues around immigration. On another night we might pray for healing for others, for ourselves, and for the world. We'll learn a body prayer, choose an 'impossible' situation to pray for with persistence, spend an entire evening in praise and thanksgiving, etc. – Palmer Library, A101
Tower bell Ringing 101
See what is going on up in the bell tower. Come on up to the Ringing Chamber (go through Sacristy at back of Nave). Available most Wednesdays at 7 pm. For info contact or text 713-504-2747 – Allen Nunley, Ringing Chamber