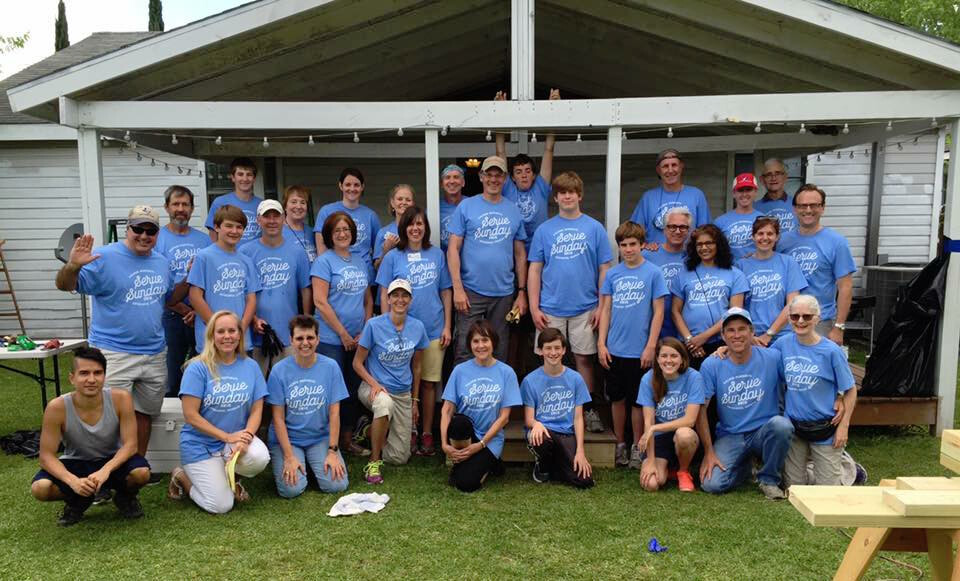 Serve Sunday Projects - December 8, 2019
Serve Sunday is December 8! Please plan to join us for our next Serve Sunday. We will worship together in a combined service at 10 AM and then head out with a team to serve our neighbors. There are ways for everyone to participate, from the youngest to the oldest Palmers. Projects are available in the community and on Palmer's campus. Click the link above for a complete project list and join a team!
See below for a link to a gallery with photos from our past Serve Sundays.
On the morning of a Serve Sunday after the 7:45 and 10:00 AM worship services, we will be commissioned and sent out in the world around us to serve and to listen to our neighbors. There will be a variety of opportunities for service that parishioners will be invited to sign up for ahead of time. There will also be an opportunity to serve for families with young children and those with limited mobility. The invitation is really to be the church in the neighborhoods beyond our walls.
For more information, contact Kelly Williams at . Click here to read an article about our most recent Serve Sunday!
Serve Sunday August 19, 2018 Photo Gallery