GREAT WEDNESDAY WEBINAR SERIES

Each month, Palmer invites a conversation between our Rector, the Reverend Neil Willard, and contemporary thought leaders across a range of disciplines. These webinars offer the chance to join in great conversations from the comfort of your home. You don't even have to get dressed up; all you have to do is register (see below under each date)!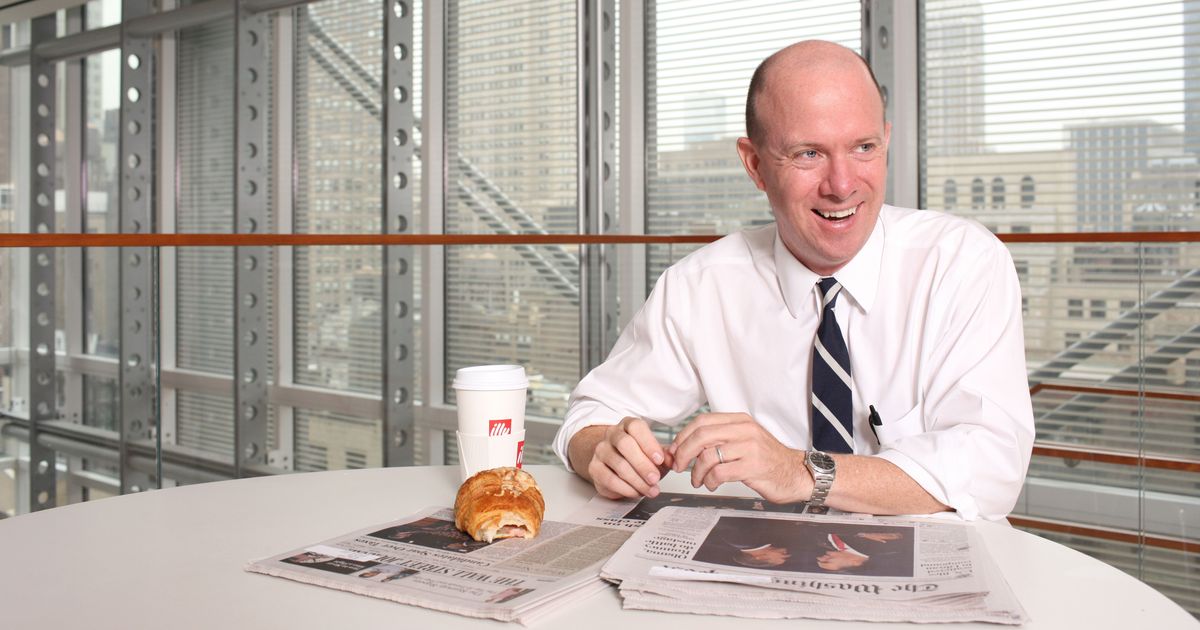 May 5, 7:00-8:00 PM (CDT) – Sam Sifton, New York Times Food Editor
Sam Sifton is an assistant managing editor of The New York Times, overseeing culture and lifestyle coverage; an "Eat" columnist for The New York Times Magazine; and the founding editor of NYT Cooking, an award-winning digital cookbook and cooking school. He is the author of See You on Sunday: A Cookbook for Family and Friends, in which he writes these words: "Regular dinners with family and friends are a metaphor for connection, space where memories can be shared as easily as salt or hot sauce, where deliciousness reigns. The point of Sunday supper is to gather around a table with good company and eat."
You can hear an echo in his words of what a church community is called to be, and indeed Sifton begins the first chapter of that cookbook with a quote from the Acts of the Apostles: "They broke bread in their homes and ate together with glad and sincere hearts." The current pandemic has cast a shadow, of course, over much of that both in the houses where we live and, in the houses, where we worship. Although we've gathered with fewer people, most of us have been cooking more (or perhaps for the first time). Considering that reality, Sifton has another cookbook that was published earlier this year called The New York Times Cooking No-Recipe Recipes.
This will be a fascinating conversation about food and people, friendship, and community.
Please register in advance for this webinar by clicking here. After registering, you will receive a confirmation email containing information about joining the webinar.
Check out Recordings of our Previous Webinars of 2021
January 27, 2021 – Sister Helen Prejean
Sister Prejean is a renowned leader in efforts to stop the death penalty and the author of the bestselling book Dead Man Walking: An Eyewitness Account of the Death Penalty in the United States. In 1982 Sister Prejean, a Roman Catholic nun in New Orleans, began corresponding with Patrick Sonnier, who had been sentenced to death by the state of Louisiana for the murder of two teenagers. Two years later, when he was killed in the electric chair, Sister Prejean was there to witness his execution. Subsequently she became spiritual adviser to another death row inmate, Robert Lee Willie, who was also executed. Her experiences led to her writing Dead Man Walking, which ignited a national debate on capital punishment and inspired an Academy Award winning movie, play and opera. She has been instrumental in sparking national dialogue on capital punishment and in shaping the Catholic Church's vigorous opposition to all executions.
February 10, 2021 – The. Rev. Dr. Will Willimon
The Reverend Dr. William H. Willimon is Professor of the Practice of Christian Ministry at the Divinity School, Duke University. He served eight years as Bishop of the North Alabama Conference of The United Methodist Church, where he led the 157,000 Methodists and 792 pastors in North Alabama. For twenty years prior to the episcopacy, he was Dean of the Chapel and Professor of Christian Ministry at Duke University, Durham, North Carolina. He is the author of roughly one hundred books. Over a million copies of his books have been sold. In 1996, an international survey conducted by Baylor University named him one of the Twelve Most Effective Preachers in the English-speaking world.
Please register in advance for this webinar by clicking here. After registering, you will receive a confirmation email containing information about joining the webinar.
March 10, 2021 – Jeanne Bishop
Jeanne Bishop is a public defender, human rights advocate, writer, speaker, teacher and mom. Since the 1990 murders of her sister Nancy Bishop Langert, her husband and their unborn baby, she has advocated for forgiveness and reconciliation, violence prevention and reform of the criminal justice system to make it more merciful.

Bishop is the author of Change of Heart: Justice, Mercy, and Making Peace with My Sister's Killer. (Westminster John Knox Press 2015) and Grace From the Rubble: Two Fathers' Road to Reconciliation After the Oklahoma City Bombing. Sister Helen Prejean called Bishop's latest book "a searing and much-needed reminder that we can move past cycles of hatred" and Publisher's Weekly has named it a Top 10 Pick.
April 21, 2021 – Abrahamic Faiths in the Pandemic
The Reverend Canon Nicholas Porter, Executive Director of Jerusalem Peacebuilders, will convene this panel discussion between three representatives of the major Abrahamic traditions, Judaism, Christianity, and Islam. This webinar, hosted in April to honor the memory of Palmer parishioners, Stuart and Angie Kensinger, is something you will not want to miss.
Rabbi Amy Joy Small has been the Senior Rabbi of Ohavi Zedek Synagogue in Burlington, VT, since January 2016. Previously she created Deborah's Palm Center for Jewish Learning Experiences (NJ.) Rabbi Small has served congregations in New Jersey, Michigan, and Indiana. She is a past president of the Reconstructionist Rabbinical Association and The Partnership for Jewish Learning and Life of the Jewish Federation of Greater Metrowest, NJ. She is a fellow of Rabbis Without Borders, a Senior Rabbinic Fellow of the Shalom Hartman Institute, and a Storahtelling Maven. Rabbi Small was awarded a Doctor of Divinity, Honoris Causa from RRC in 2012. Rabbi Small was previously Dean of Academic Administration and Director of the Education Program at the RRC. Ordained from the RRC in 1987 with an M.A. in Hebrew letters, she earned an M.A. in Education from Villanova University and a B.S. in Education from Temple University. Her blog, "Raviva" is found at:
https://rabbiamyjoy.wordpress.com/wp-admin/
Imam Bilal Ansari is Assistant Vice President for Campus Engagement in the Office of Institutional Diversity, Equity, and Inclusion at Williams College. He previously served as the Associate Director of the Davis Center. Between 2011 and 2014, Bilal worked as Williams' Muslim chaplain and Assistant Director in the Center for Learning in Action 2011 and 2014. Bilal also served as Dean of Student Services and Director of Student Life at Zaytuna College, Berkeley, California. At Zaytuna, Bilal began doctoral studies at the Pacific School of Religion, Berkeley. His doctoral dissertation is an auto-ethnographic critical analysis of the literature on his pastoral and social justice work as a community faith leader in prisons, hospitals, and college campuses. Bilal has worked in both federal and state prisons for over 16 years to challenge the system of racial, gender, and religious inequalities. In 2013, Bilal was awarded the Connecticut Center for a New Economy's Outstanding Leadership Award for 15 years of community activism. In 2016, Bilal was named The MPower 100, a list of American Muslim top social justice leaders. Bilal began his community activism at the height of the 1994 Rodney King Uprisings in Oakland, California. Bilal, a first-generation college student, earned the Associate of Science in Liberal Arts from Ohlone College, Bachelor of Science in Human Services from Springfield College, and Master of Arts in Islamic Studies and Christian-Muslim Relations and Graduate Certificate in Islamic Chaplaincy from Hartford Seminary.
The Reverend Neil Alan Willard has been the Rector of Palmer Memorial Episcopal Church in Houston, Texas, since 2014. In the Episcopal Diocese of Texas, he's also currently a member of the Board of the Episcopal Health Foundation. Previously he was the Rector of St. Stephen's Episcopal Church in Edina, Minnesota, for seven years and Associate Rector at Bruton Parish Episcopal Church in Williamsburg, Virginia, for over six years. Before that he lived in South Carolina, serving congregations on Hilton Head Island and in Surfside Beach. He's also worked as Bishop's Clerk for the Episcopal Diocese of Virginia in Richmond. Neil is a native of North Carolina, where he was baptized and raised in the Moravian Church. He is a graduate of Wake Forest University and Yale Divinity School.