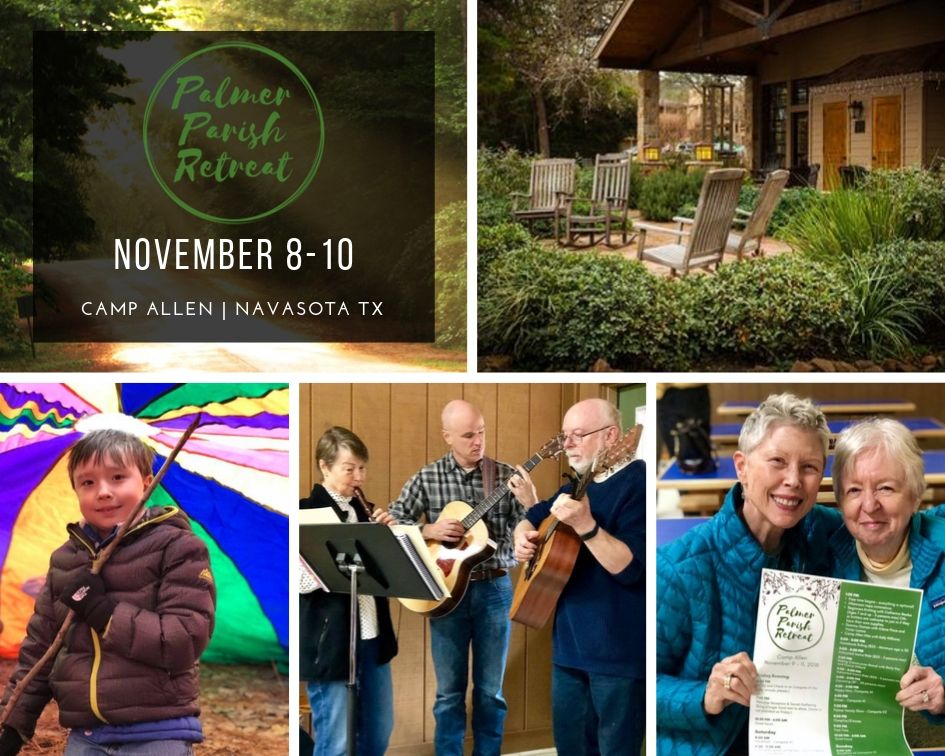 Registration is now open! Click the button above to register now. Palmer's Annual Parish Retreat at Camp Allen is scheduled for November 8-10, 2019 and we want YOU to join us for a special weekend of formation, fellowship and fun! This parish weekend is for people of all ages. Situated on 1,100 acres in the serene piney woods of the Navasota area, Camp Allen provides a place to relax, refresh, and refocus. There will also be an opportunity to take part in activities like horseback riding and canoeing at an add'l fee.

We will be staying in Campsites 1 and 2.
We do not have housing available in the inn this year. We do have housing available in the John S. Dunn Center which is right next to Campsite 1. https://www.campallen.org/uploads/1/2/1/8/121804638/dunn_center_floor_plan.pdf
We are going to reserve the Dunn Center for those who traditionally stay in the inn. There are three bedrooms with two single beds in each room and one large dorm room with six beds. This would be ideal for grandparents bringing grandchildren or extended family. First come, first serve.
Registration Fees
(Includes housing, food, and programming)
$80 per adult and
$50 Children 18 and under
$30 Single Day Visit
Activity signups for Saturday, November (Times are subject to change)
10:15-10:45 AM - Instructed Arena Ride ($25 - 5 persons max)
11:00 AM-Noon - Horseback Trail Ride ($25 - minimum age is 10)
1:00-2:00 PM - Canoeing ($7 - 20 persons max)