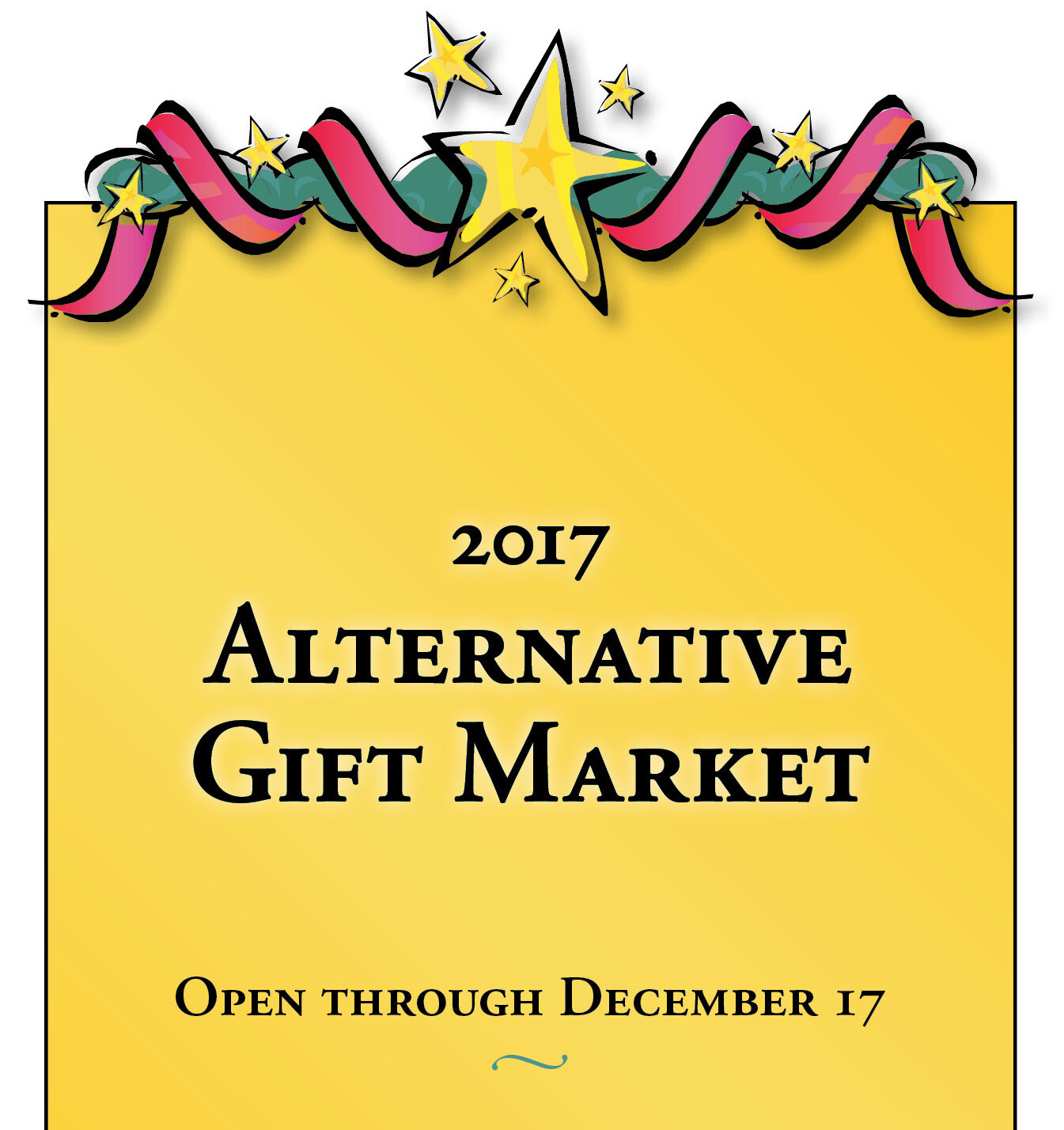 Give Christmas gifts that keep on giving throughout the year—and honor friends, family, teachers, scout leaders and colleagues! Make a donation to one or more Palmer outreach ministries, complete the gift card(s) and distribute with abandon!
Instead of one more tie or electronic gadget, these gifts provide needed assistance for the following ministries which you may designate with your gift: Archway Academy, Kairos Prison Ministry, Palmer Place Apartments, Refugee Resettlement Ministry, Costa Rican Missions, and Yellowstone Academy.
Volunteers will be ready to assist you. This year's ADVENT GIFT MARKET will be held on Sundays through December 17. Check the ADVENT GIFT MARKET flier in the Sunday Worship Service bulletins all during Advent.
OR
CLICK HERE TO MAKE YOUR DONATION
Be sure to click the drop-down menu and select the corresponding Fund and enter the amount for your order.