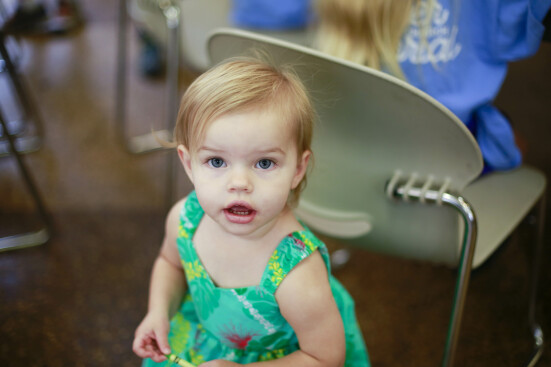 The Nursery is provided for children ages 3 months to school age. Childcare is available from 8:40 am until after the 11 am service on Sundays and from 5:30 to 9:00 pm on Wednesday evenings. We also offer childcare for special events.
There are two classrooms available, but children may participate in the classroom where they are most comfortable (with siblings, etc.) Toddlers 18 months to 3 years old are provided a Sunday school lesson and activity in the nursery from 10–11 am.
All children are provided light refreshments if they choose. Special needs children are welcome and parents are encourage to meet with Candice Floyd, Nursery Director, to discuss accommodations.
The Nursery is located just off of the courtyard and a few steps from the large oak tree.
You may contact Candice Floyd for more information.