Together We Gather!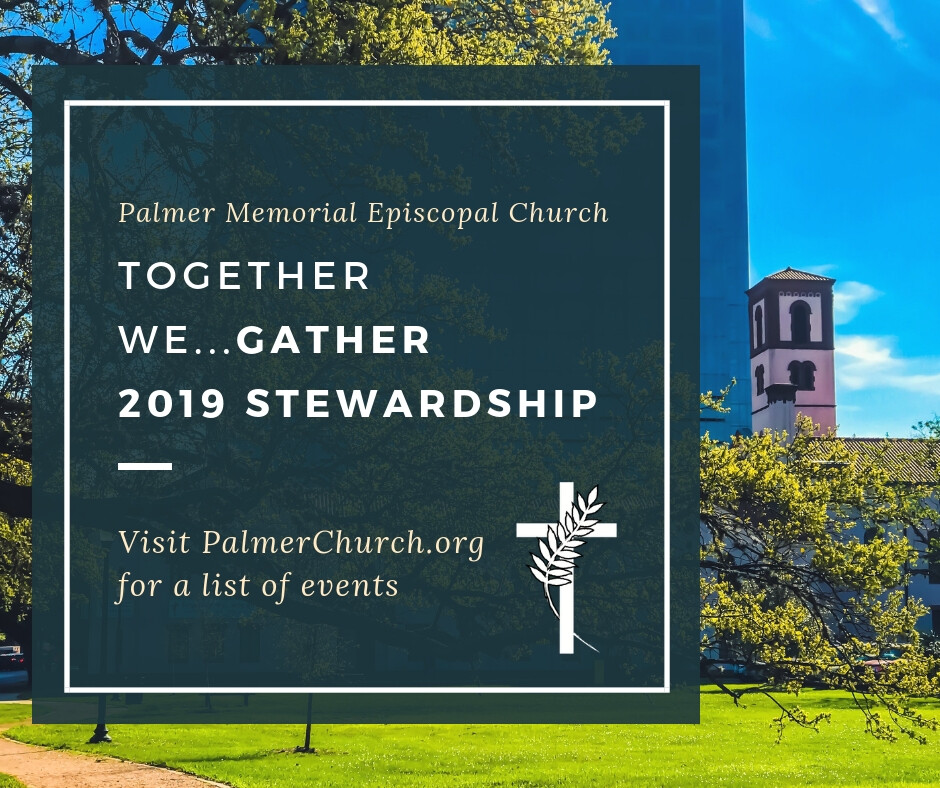 The Vestry and the Stewardship Committee are pleased to announce a number of events happening this month and next leading up to Covenant Sunday on October 28. These gatherings are opportunities for you to learn more about the many Palmer ministries that are made possible by your pledge gifts to Palmer.
The first two events this month will be held in private homes and we ask that you reply to the evite invitation to secure your reservation to attend.
We hope that the following events will be informative and fun and lead to a successful Stewardship campaign this year. More announcements will follow!
Sunday, September 23, 5:30 PM. Betty and Jim Key will host an evening focused on the many Outreach programs at Palmer. Curate David Wantland will be our speaker.
Click here to RSVP!
Thursday, September 27, 6 PM. Connie and John Wallace and Associate Rector Liz Parker will host an event to discuss the many Pastoral Care and Well Being programs supported by Palmers.
Click here to RSVP!
Sunday, October 7, following the 9 AM and 11 AM services, architectural historian and parishioner Stephen Fox will lead an architecture tour of our historic Palmer Church.
Sunday, October 14, 5 PM will feature an evening dedicated to Liturgy and Music. Please join us for Evensong at 5 pm followed by a wine and cheese reception. This will be a great opportunity to hear about our wonderful music program and the beautiful liturgy it complements.
On Wednesday, October 24 at 7 PM, Roger Hutchison will make a special presentation on Christian Formation. Did you know that Palmer houses two school programs, Archway Academy and The German International School of Houston?
On Sunday, October 28, following a combined 10 AM service, the Parish will celebrate Covenant Sunday with a luncheon held outdoors on our lovely patio.
Please put these dates on your calendar and plan to join us!
August 23, 2018:
Together we… welcome.
We now have received a total of 288 pledge units totaling $1,619,287. We are so grateful to all who have pledged. These dollars are vital for the operation of our church and support of our important ministries. There are a number of ways to send in your 2018 pledge. You can mail or email your pledge to our Finance Manager Jessica Evans ( , (713) 529-6196, ext 111) or pledge online by CLICKING HERE. Feel free to reach out to Jessica if you need any assistance. Thank you!