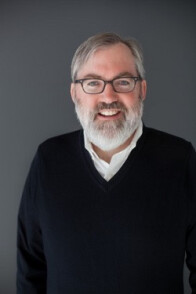 My name is Neil Alan Willard. I've been the Rector of Palmer Memorial Episcopal Church in Houston, Texas, since 2014. In the Episcopal Diocese of Texas, I have twice served as a member of the Board of the Episcopal Health Foundation. Previously I was the Rector of St. Stephen's Episcopal Church in Edina, Minnesota, for seven years and Associate Rector at Bruton Parish Episcopal Church in Williamsburg, Virginia, for six years. Before that I lived in South Carolina, serving congregations on Hilton Head Island and in Surfside Beach. I have also worked as Bishop's Clerk for the Rt. Rev. Peter James Lee of the Episcopal Diocese of Virginia in Richmond.

I received my Master of Divinity degree from Yale Divinity School and Diploma in Anglican Studies from Berkeley Divinity School, both in New Haven, Connecticut. At Berkeley, I was selected to attend the Excellence in Preaching Conference sponsored by the Episcopal Evangelism Foundation. I received my Bachelor of Arts degree, magna cum laude, from Wake Forest University in Winston-Salem, North Carolina. At Wake Forest, I was elected to Phi Beta Kappa and received the Religion Department's Albritton Award for excellence in biblical studies.

A native of the Old North State, I was baptized and my Christian faith was nurtured in the Moravian Church. It was during my college years that the words of the Book of Common Prayer and a desire to "worship the Lord in the beauty of holiness" drew me into the sacramental life of the Episcopal Church. They continue to do so even now in my ordained ministry as a presbyter — elder, priest, or pastor — within this corner of Christ's vineyard. Occasionally, I share a few thoughts on my blog, which is called Tumbleweed Almanac.

My family and I live in the Rectory in West University Place. My wife Carrie is an Assistant Dean in the Office of Graduate and Postdoctoral Studies across the street from the church at Rice University. She's my best friend and a wonderful mother to our two kids. We also have three rescue dogs and one rescue cat in the household. Finally, a last bit of trivia: my father-in-law is a retired Episcopal priest here in Houston; my sister-in-law's husband is an Episcopal priest in Fort Lauderdale, Florida; and my brother-in-law is an Episcopal priest in Dallas, Texas (by way of Kapolei, Hawaii, and Wasilla, Alaska). No kidding.