WELCOMING CHILDREN IN OUR CHURCH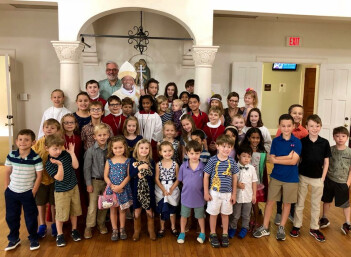 It has been a joy watching the number of children and their families increase in presence and participation at Palmer. The number of children who attend and participate in Sunday worship, including Liturgy Preparation, has increased to the occasional 50+ each week. These children are excited, energetic, and exude a holy joy. Some of you might wonder why children, especially young ones are brought to church. Bringing children to church is a little like inviting them to eat with us at the dinner table. Given time, exposure, and a kind word or smile, children will eventually become comfortable participating in our rituals in their own meaningful ways. In the meantime, children are an integral part of our faith community and so they belong here with us. Children giggle, poke, squirm and make the occasional bulletin airplane simply because they are children. But they also sing, pray and listen as they are able. They absorb so much more than we can imagine! As children worship along with us, they are also learning:
It is important to come together with other believers as part of their faith heritage.

They are part of God's family and therefore belong and are most welcome in God's house.

The sights, sounds and feel of worship are good to experience, even when we don't understand everything.

Something is expected of them in this holy place and they are invited to respond with us in song, prayer and in offering their gifts. Thank you for sharing a smile, an encouraging word, and celebrating that Palmer is a place where children can be children and where they KNOW the love of Christ.
Questions? Please contact Roger Hutchison at
Worship Bags for Kids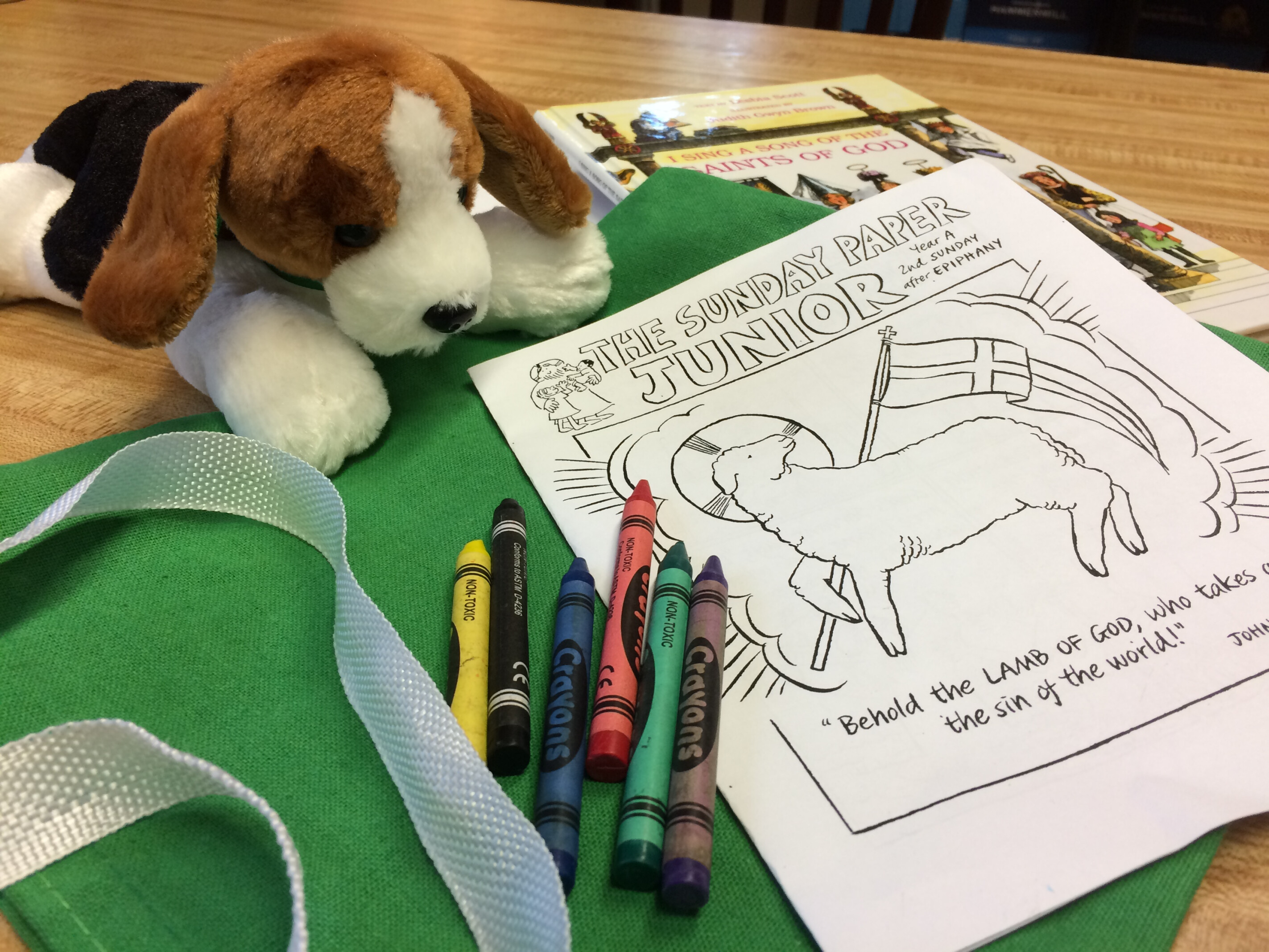 Here is what the children of Palmer will find in their green worship bags:
a little 'church friend' of the stuffed and cuddly variety;
a book chosen for its enriching and appealing content and artwork;
blank paper and crayons to encourage art responses;
And, new this month, The Sunday Paper Junior, which provides a summary of the Gospel in simple drawings the children can color. On the back of The Sunday Paper Junior you'll find a Note to Parents that provides some grown up theological reflection on the Gospel for the day.
Maria Montessori said the silent plea of the child is, "Help me come to God, by myself." Our hope is Palmer's worship bags will do just that by helping the children internalize through concrete activities all they see and hear in worship.
We have also added noise reducing headphones at both entrances to our church, "mermaid" pillows at each entrance, fidget bags for each classroom, and a large "mermaid" pillow for each classroom. Mermaid pillows have reversible sequins and are often used with children or adults who have sensory issues.