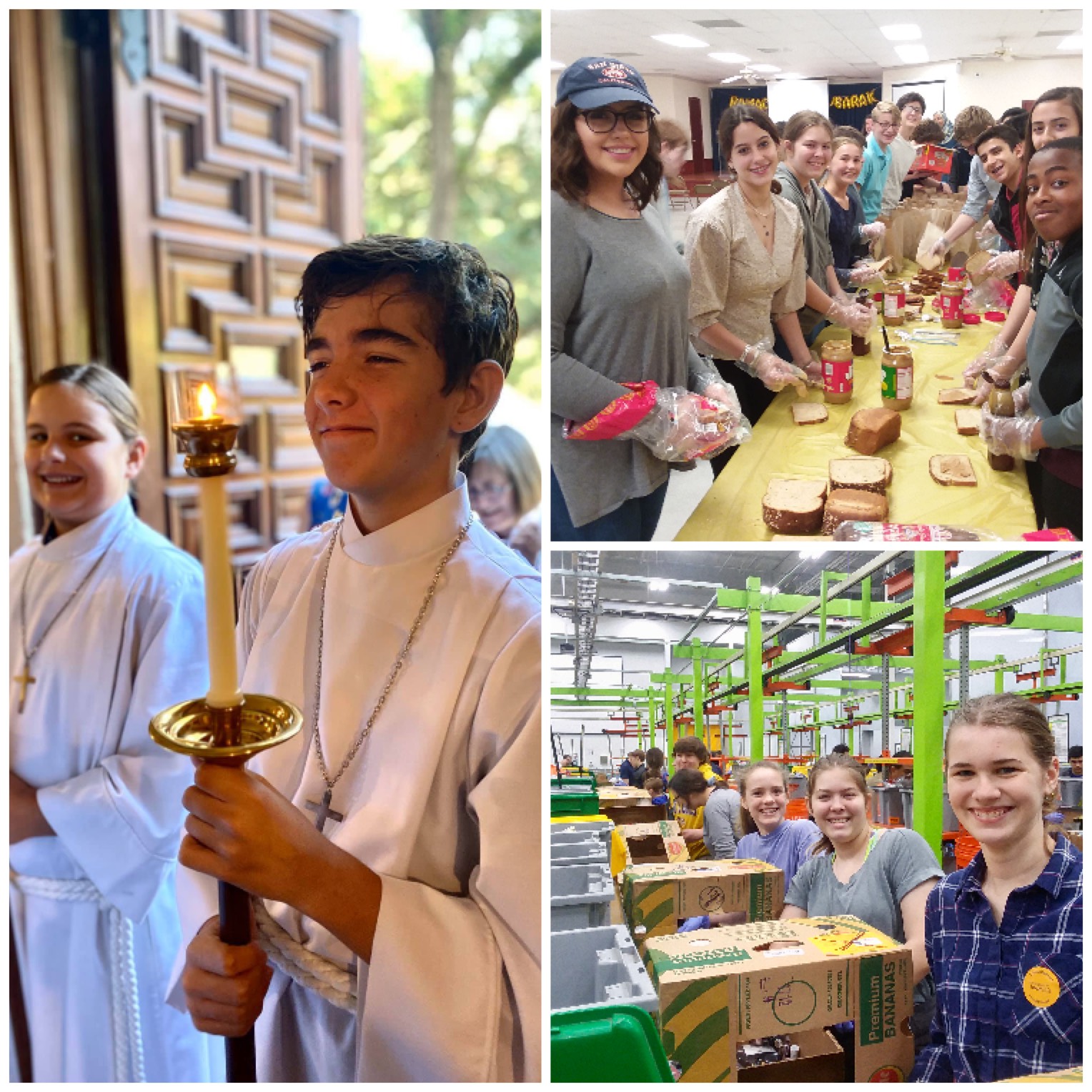 ONLINE YOUTH CHRISTIAN FORMATION
All youth ministry programming continues to be online, with weekly youth group (EYC) and Sunday School meetings being offered. Our EYC and Sunday School sessions are open to all youth (6th-12th Graders). EYC programming follows a five-week cycle of Dialogue, Bible Study, Youth-led Activities, Games, and Workshops. In Sunday School, the focus is on examining the Scripture and Gospel readings for the day, supplemented by social time and icebreaker activities. Below is a breakdown of youth ministry offerings here at Palmer:
EYC for 6th-12th Graders: Weekly on Tuesdays between 6:00 PM - 7:00 PM
Sunday School for 6th-12th Graders: Weekly on Sundays between 12:30 PM - 1:30 PM
If you are interested in learning more and getting your child involved in Palmer's Youth Ministry programs, please send an email to Jack Karn, Director of Youth Ministries, at .
Youth Ministry Team

Jack Karn - Director of Youth Ministries

A passion for service, peace, and God, Jack Karn is the Director of Youth Ministries at Palmer Memorial Episcopal Church. Growing up along the Maine seacoast, Jack attended the Foreside Community Church in Falmouth and the Catholic Cheverus High School. There, he developed a love for history and humanity and received his BA in History from the University of Maine Farmington. During college, Karn first discovered his calling to youth development and formation through his work as a professional snowboard coach at Carrabassett Valley Academy.
Discerning that God was calling him in a new direction, Jack enrolled in the School for International Training in Brattleboro, VT, pursuing an MA in Peacebuilding and Conflict Transformation. Here, a series of coalescing, providential events, and insights finally convinced Jack of his true purpose in life – a servant leader, peacebuilder, and reconciler. He was introduced to the Episcopal Church and quickly fell in love with its liturgical traditions and theology. And his love for cross-cultural encounters, peacemaking, and youth leadership development was affirmed through his work with World Learning Youth Programs and the interfaith, nonprofit organization Jerusalem Peacebuilders (JPB).
Since 2014, Karn has worked with JPB, traveling yearly to the Holy Lands and taking on multiple appointments with the Young Adult Service Corps and Episcopal Volunteers in Mission programs of the Episcopal Church. Living overseas as a foreign missionary in Jerusalem and Nazareth further cemented his faith and understanding of what it means to be a follower of Jesus Christ. His service with JPB has afforded him the privilege of leading hundreds of inspiring young Jewish, Christian, and Muslim leaders through transformational workshops, dialogues, and experiential activities.
Today, Jack Karn is a Candidate for Holy Orders to the Permanent Diaconate in the Diocese of Vermont. Over the last year, he completed his Clinical Pastoral Education at MD Anderson Cancer Center in the midst of the COVID-19 pandemic. He lives in the heart of Houston with his wonderful fiancé Emma and their little dog Kuzo. In his free time, Jack enjoys bike rides, reading, and gardening.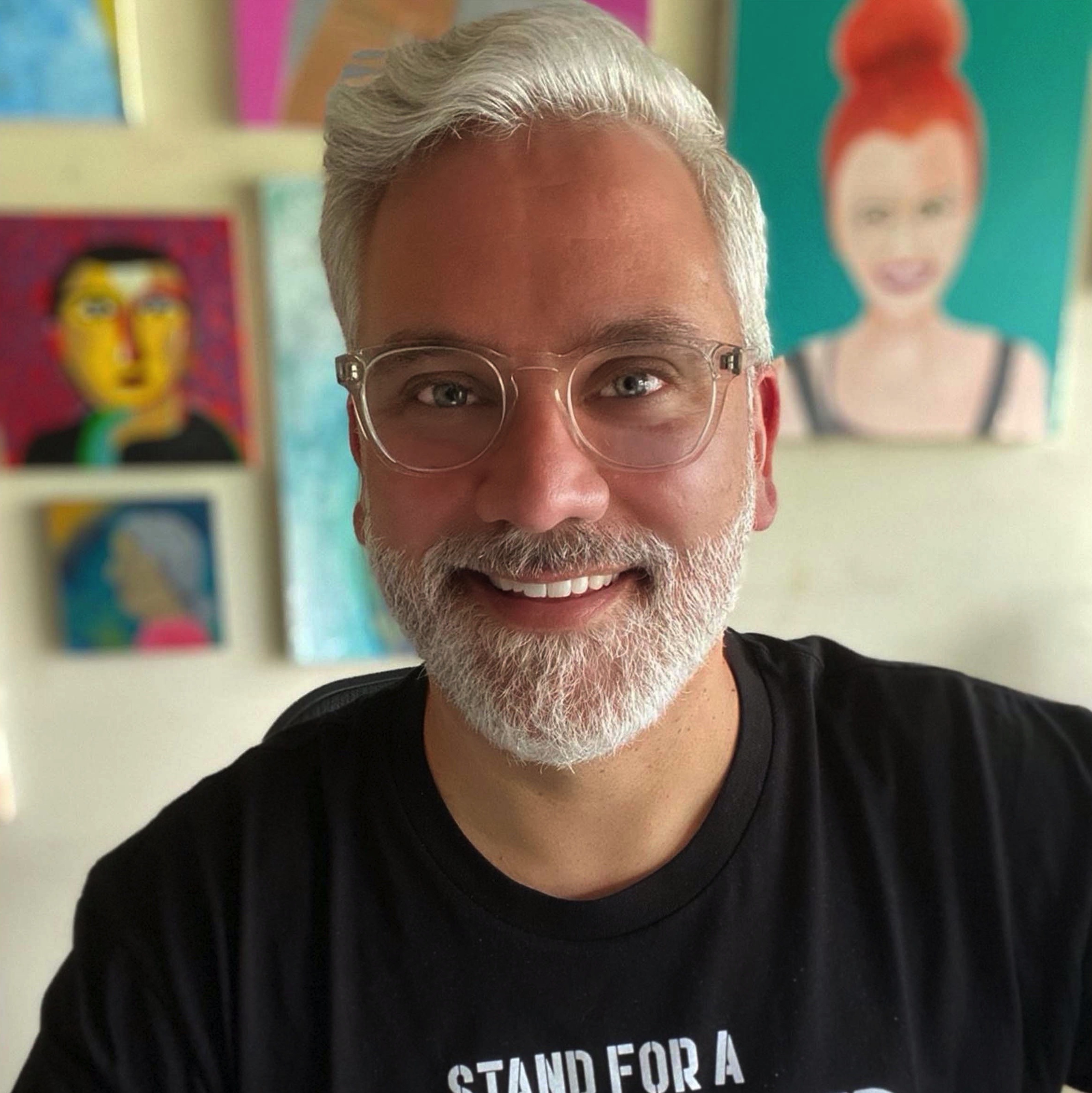 Roger Hutchison - Director of Christian Formation and Parish Life
Roger Hutchison is Director of Christian Formation and Parish Life at Palmer Memorial Episcopal Church in Houston, Texas. Roger joined the staff of Palmer in June of 2015.
Roger is the #1 Bestselling author and illustrator of six books, including, The Painting Table, My Favorite Color is Blue. Sometimes., and the upcoming Faces: A Love Story.
Following the shootings at Sandy Hook Elementary School in Newtown, CT, Roger had the privilege of painting with children who witnessed this tragic event. The experience profoundly affected him and convinced him to serve those who grieve with his writing and art.
Roger received the Governor's Order of the Silver Crescent Award in 2014. The Order of the Silver Crescent is South Carolina's highest civilian honor for exemplary performance, contribution, and achievement within the community.
There is prayerful poetry woven through Roger's work, a gentle reverence in his tone and posture toward the heartbroken. It's Roger's ambition to use art, color, and poetic language to communicate love and promote healing and hope in today's hurting world.
Roger lives with his wife Kristin and daughter Riley just outside of Houston.