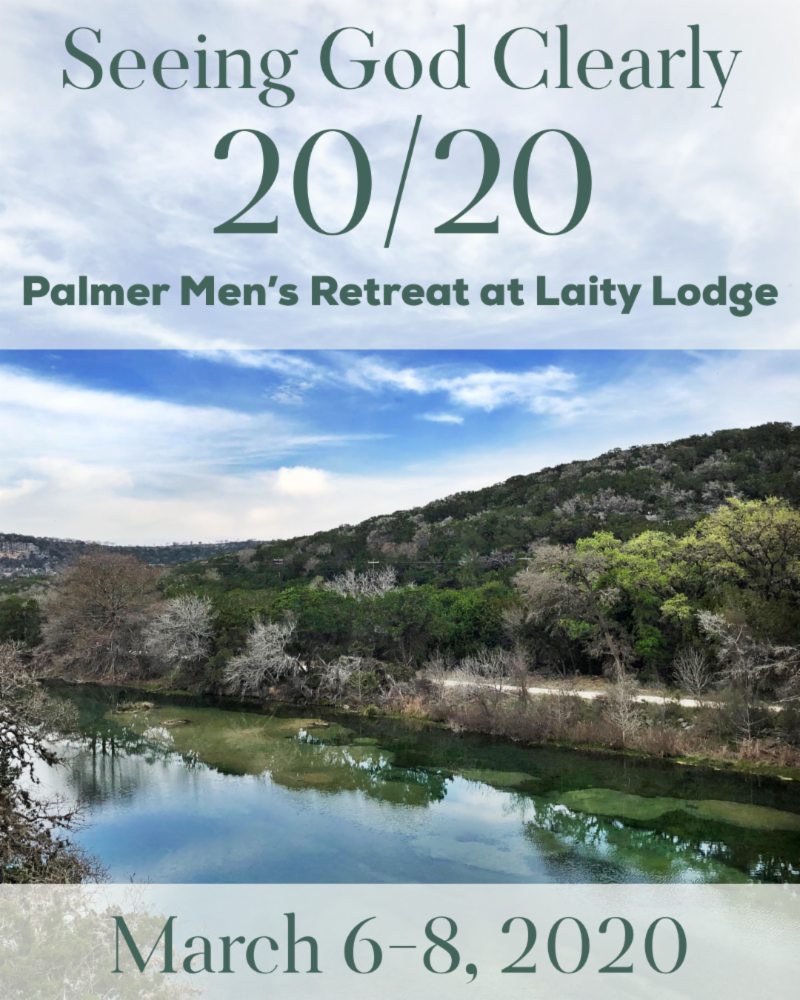 Seeing God Clearly
2020 Palmer Men's Retreat

March 6-8, 2020
Laity Lodge
Laity Lodge is a place of subtle discovery: an ecumenical retreat center in the Texas Hill Country.
Founded by Howard Butt, Jr., in 1961, Laity Lodge has been welcoming guests to retreats designed to reawaken a sense of the sacred—the nearness and goodness of God in all of life—ever since. The Lodge is located deep in the Texas Hill Country, on the banks of the Frio River - a place of extraordinary beauty. You will find that the things we do together at the Palmer Men's Retreat are really quite ordinary: conversing, singing, walking, praying, eating, and resting. Those few things that we believe contribute to a truly good life—a life of steady stewardship and love, lived among friends and before God.
Keynote Speakers and Music
Our keynoters are Matthew Russell and Cleve Tinsley.
"Matt is an academic, activist, pastor, professor and teacher. He served on staff at St. Paul's United Methodist Church in Houston and has recently accepted the call to serve at Chaplewood Methodist. Matt is the Executive Director of projectCURATE a non-profit educational and social enterprise incubator. projectCURATE seeks to build bridges across cultural, economic, religious and racial divides in Houston.
He has taught at Duke Divinity, Fuller Seminary and recently completed a two-year postdoctoral fellowship at the University of Cambridge in Psychology and Religion. In 2010, he completed his Ph.D. at Texas Tech University in Human Development where he explored how women construct alternative narratives of redemption from years of sustained trauma and abuse.
Matt has worked extensively with ex-offenders and recovering addicts. In collaboration with Marlon and other Houston educators he is developing innovative curriculum for public schools which seek to provide pathways of learning and economic opportunity for kids in the inner city.
Matt is married to Michele and they have three wonderful, crazy boys: Miguel, Lucas, and Gabriel."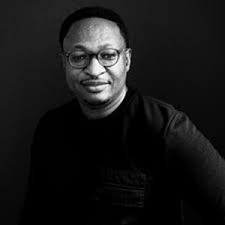 Joining Matt will be Dr. Cleve V. Tinsley IV. Cleve earned his PhD in religion from Rice University's African-American religion concentration in August 2019. His dissertation "Making Black Lives Matter: Race and Religion in Contemporary Struggles for African-American Identity" explores the relationship between religion and ongoing black freedom struggles in the US. In it, he argues that understanding the sociological significance and meaning of African-American religious struggle requires more extensive research strategies given the complex nature of religious meaning-making in the lives of African Americans today.
Cleve currently works as a post-doctoral research affiliate with the Center for Engaged Research and Collaborative Learning (CERCL) and a visiting research fellow in Rice's Religion and Public Life Program (RPLP). In addition to his research and programming responsibilities with these groups, Cleve is also working on his first manuscript based on his thesis.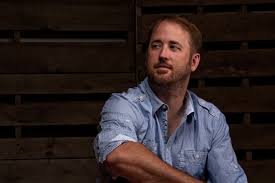 Our musician is Andy Gullahorn. Andy moved to Nashville from Austin, TX in 1994 to attend Belmont University. After graduation, he found a job doing the very thing that drew him to Nashville in the first place: writing songs. If you ask him how to go about getting into the music business, he would say to do what he did and "marry into it". His wife, singer/songwriter Jill Phillips, signed with a major record label just months after their wedding and Andy started writing for her records and accompanying her on guitar for her concerts all over the country. In 2004 they had their second child and while Jill needed some time off of the road, Andy decided to start recording and performing his own songs again. That year he released his first recording in 6 years, Room To Breathe, and began opening for and accompanying singer/songwriter, Andrew Peterson.
Andy has since released six more records: Reinventing the Wheel (2008), The Law Of Gravity (2010) Christmas (2011), Beyond The Frame (2013), FaultLines (2015) and Everything As It Should Be (2018).
REGISTRATION: https://www.laitylodge.org/retreats/palmer-memorial-2020/