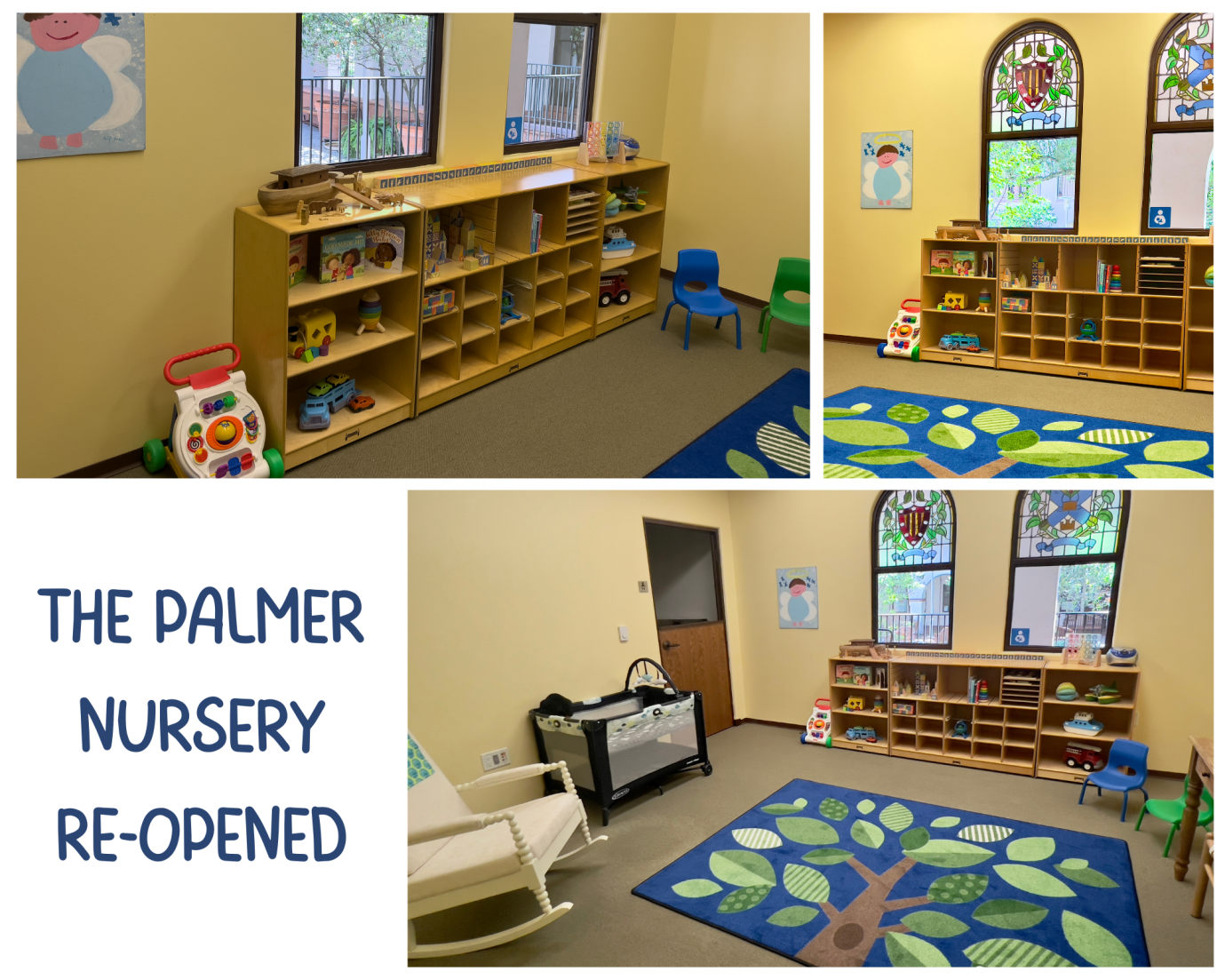 We are called as the church to receive, nurture and treasure each child as gift from God and we are excited to share with you that one of these ways we are doing this is by reopening our church nursery after the necessity of closing it down during Covid.
In preparing to do this, we asked these questions: What does your nursery say to people about your congregation's values and care for children? Would you leave your child in your church nursery? What can we do to make sure our nurseries are secure, comfortable, clean and inviting?
We know that people come to church for a variety of reasons, and one of them is being part of a loving community. We want our nursery to be a place where children and parents are recipients of that love.
We believe Palmer's Nursery is just the place where this love will be felt.
Palmer's Nursery is OPEN in its NEW LOCATION for business. Please come check it out!
You may contact Roger Hutchison for more information.