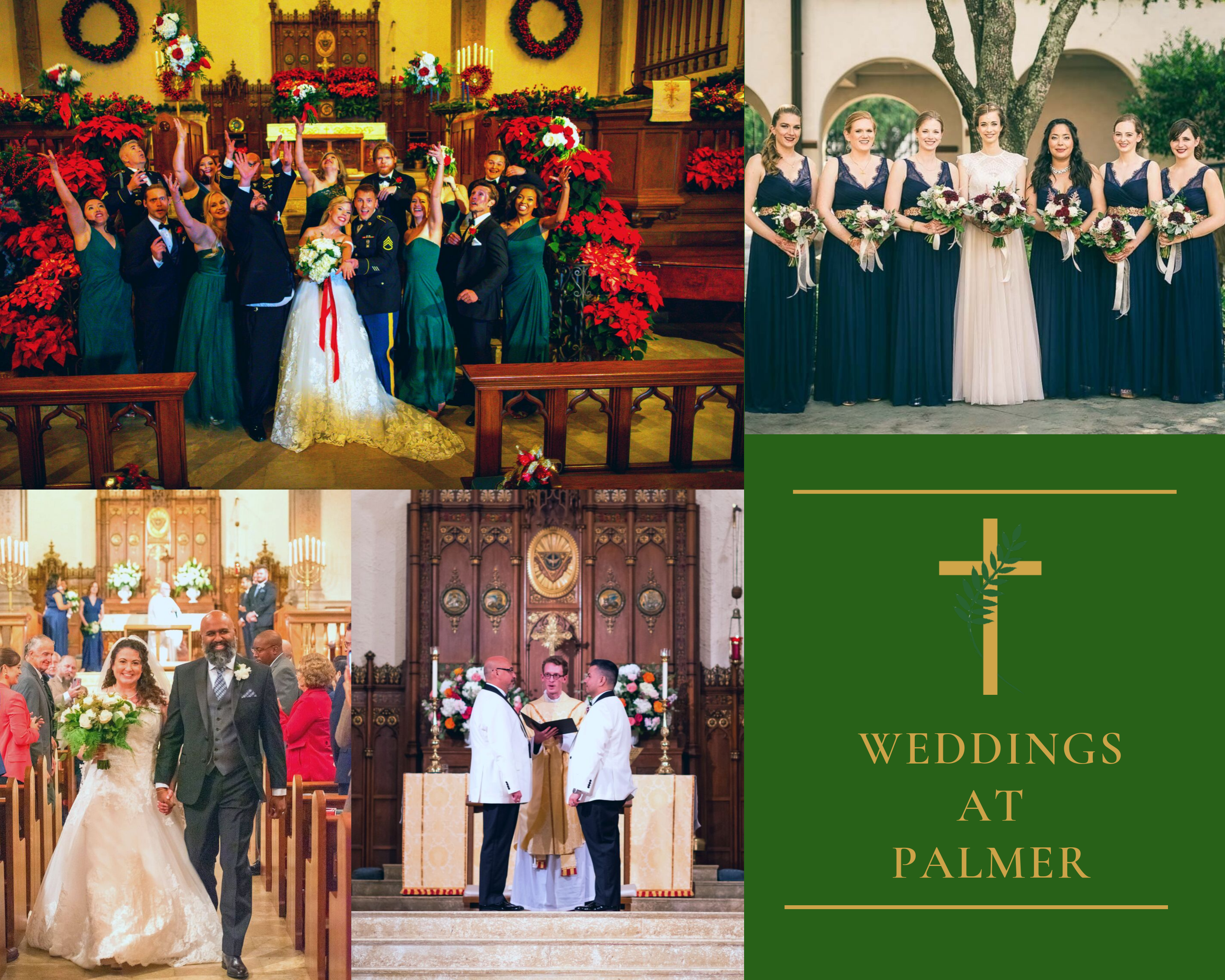 The celebration and blessing of a marriage is a cause for great rejoicing. The church community joins together with the family and friends to witness pledging of a lifelong union of fidelity and love to each other and asking God's blessing on the marriage so that it may indeed be holy. As a sacrament of the church, it is appropriately administered in the parish under the canons and policies of The Episcopal Church and the Episcopal Diocese of Texas, as well as the customs of our parish.
Please view the Palmer Wedding Customary for answers and details pertaining to planning your wedding.
For more specific information and a fee schedule, please contact Ragna Case.