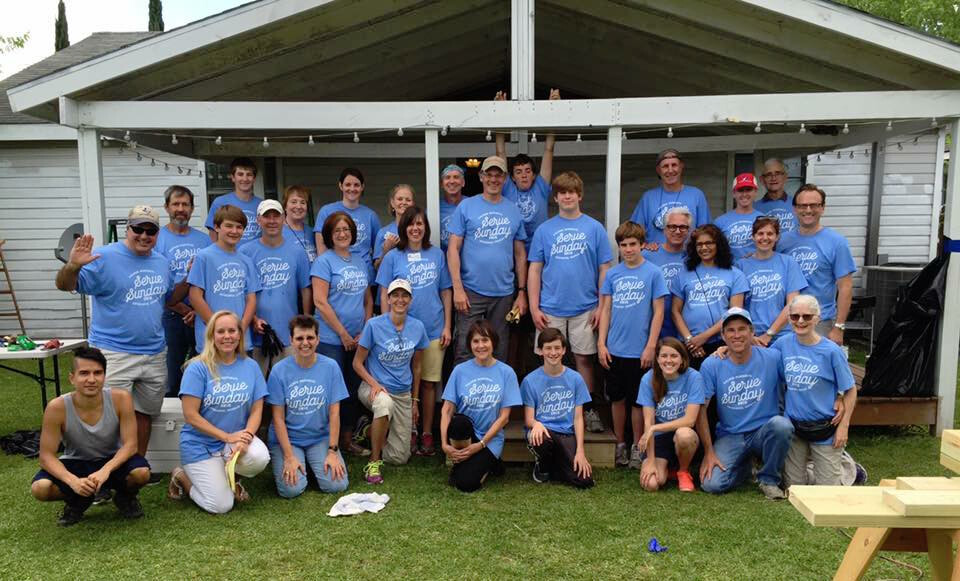 Serve Sunday Projects - May 17, 2020
Serve Sunday is a time when all Palmers are encouraged to go out into the community and serve our neighbors. Unfortunately, the COVID-19 pandemic has changed how we can interact at this time. But just because we cannot gather doesn't mean we are canceling...no! The Spring 2020 Serve Sunday is going VIRTUAL! Save the date for May 17. The main focus will be on financial contributions that you can make from your home, but we will also have a few options for individuals to participate in tangible ways. Be on the lookout for a link to opportunities. Get out your Serve Sunday t-shirts, hold up a sign of the organization you supported, take a picture and send to Roger Hutchison for compilation. This way, we can serve together, even while apart. For any question, please contact: Abigail Follmar. Click here now to view a list of Serve Sunday opportunities.
---
See below for a link to a gallery with photos from our past Serve Sundays.
On the morning of a Serve Sunday after the 7:45 and 10:00 AM worship services, we will be commissioned and sent out in the world around us to serve and to listen to our neighbors. There will be a variety of opportunities for service that parishioners will be invited to sign up for ahead of time. There will also be an opportunity to serve for families with young children and those with limited mobility. The invitation is really to be the church in the neighborhoods beyond our walls.
Serve Sunday August 19, 2018 Photo Gallery