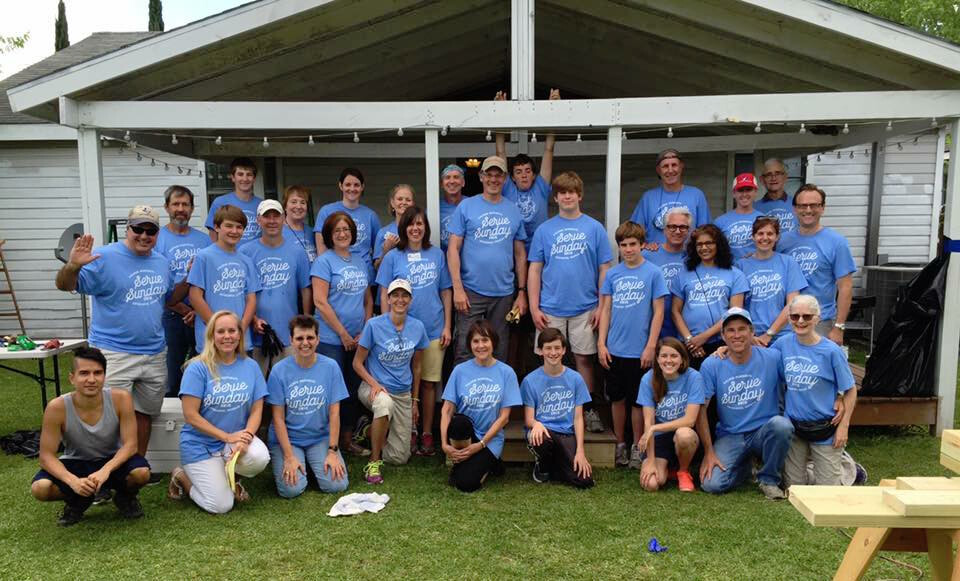 Please join us August 8 for Serve Sunday. We have a variety of on- and off-campus service opportunities available that you can check out in the VOLUNTEER OPPORTUNITIES section of today's newsletter. There will also be a blood drive from 12 Noon to 4 PM in St. Bede's Chapel. Our regular worship schedule of 7:45, 9 and 11 AM will be observed. The next Serve Sunday is scheduled for December, and we anticipate having more off campus projects. If you have an idea for a project to lead please contact Jennifer Macia ( ) or Marie Wehrung ( ).
AUGUST 8 SERVE SUNDAY
SERVICE OPPORTUNITIES
CANCELLED: Hymn Sing at Belmont Nursing Home, 2 PM

On Campus Projects, 10 AM, Parish Hall

: We will be packing snack bags for Ben Taub ER patients and Welcome Back bags for Archway students with notes of encouragement.

Donate Blood, 12 to 4 PM, St. Bede's Chapel:

Give the gift of life at Palmer through the Red Cross blood drive, scheduled from 12-4pm. Appointments preferred, sign up at www.giveblood.org.

Bring a donation for men at Caleb House

, the transition house supported by PAR (Palmers Assisting Reentry) and PEP (Prison Entrepreneurship Program). Donations of cleaning supplies will be used to start a "graduation gift" program as men leave the house to start on their own. We are also collecting boxed thank you cards to help them with their job searches. Collection boxes will be in Parish Hall and the Narthex.

Bring or send a donation to the Star of Hope.

Palmer is helping the Star of Hope's Cornerstone Campus get ready for back-to-school needs. You can bring donations of new supplies to bins in the church office mail room or make a direct donation via the Star of Hope School Supplies Wish List,

https://www.amazon.com/hz/wishlist/ls/2B29RU1PKYHJR/ref=hz_ls_biz_ex

Join Be My Eyes:

(you can actually do this one any day, any time) This is a free app that joins blind or low-vision people with sighted volunteers for assistance with small tasks (for example, reading a sign or a label on a bottle) through live video calls. As a volunteer you may receive a call for assistance once every couple of months; answer if you are able and five minutes of your time can be a huge help to someone. Learn more at

BeMyEyes.com

.
---
See below for a link to a gallery with photos from our past Serve Sundays.
On the morning of a Serve Sunday after the 7:45 and 10:00 AM worship services, we will be commissioned and sent out in the world around us to serve and to listen to our neighbors. There will be a variety of opportunities for service that parishioners will be invited to sign up for ahead of time. There will also be an opportunity to serve for families with young children and those with limited mobility. The invitation is really to be the church in the neighborhoods beyond our walls.
Serve Sunday August 19, 2018 Photo Gallery