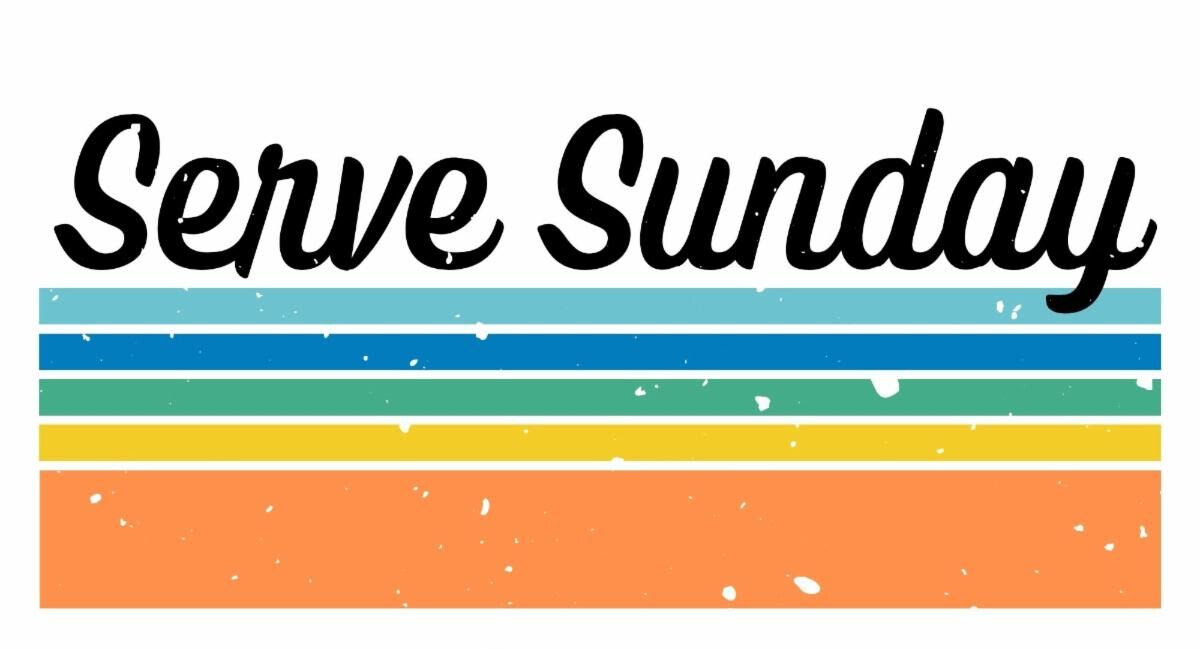 On the morning of a Serve Sunday we will be commissioned and sent out in the world around us to serve and to listen to our neighbors. There will be a variety of opportunities for service that parishioners will be invited to sign up for ahead of time. There will also be an opportunity to serve for families with young children and those with limited mobility. The invitation is really to be the church in the neighborhoods beyond our walls.
SERVE SUNDAY SERVICE OPPORTUNITIES
Join with fellow Palmers in serving our neighbors together in October!
Volunteer to serve the Homeless at the Beacon OCTOBER 15TH (note date is one week earlier than rest of Serve Sunday activities): 7:00-10am, 1212 Prairie Street, Houston, Texas 77002. Jennifer Macia will lead a group of 10 volunteers 13 and up; contact Jennifer at to sign up.
Volunteer to help bring cheer to New Hope Housing Sakowitz: Will meet at 11:45 am for bingo and light lunch. Location: 2424 Sakowitz Street Houston, TX 77020. Contact Jack Harvey at to sign up.
Volunteer to help bring cheer to New Hope Housing Brays Crossing: Will meet at 11:45 am for bingo and light lunch. Location: 6311 Gulf Freeway, Houston, TX 77023. Contact Shannon Westin to sign up:
Volunteer with Hope Farms: Join Pam Longley working at Hope Farms, whose mission is to grow fresh, affordable produce in one of Houston's food deserts. Meet at 12:45pm, 10401 Scott Street, Houston, TX 77051. Contact Pam to sign up: or 713-822-8234.
Hymn Sing with the Choir at Belmont Village Senior Living: Join in to spread joy through song and community at Belmont, 2929 W Holcombe Blvd Houston, TX 77025; meet at 1pm. Contact Alice Illian to sign up:
On Campus projects at Palmer at 10am, Parish Hall: Join us in between services to work on various projects benefitting our community.
Bring Cool Weather Clothes for the Emergency Aid Coalition clients: Please clean out your closets for sweaters, flannel shirts, sweat shirts, hoodies, coats, jackets, long sleeved t shirts, button down shirts, knit caps, gloves and pants and bring church on Serve Sunday; look for the donation box in front of the nave and in the Parish Hall.
Help PAR (Palmers Assisting Re-Entry) Stock the Pantry at Integrity House: Palmers have joined with the faith-based Prison Entrepreneur Program (PEP) to assist newly released inmates reintegrate into society. Each month PAR members bring and share a home cooked meal at Caleb House, a halfway house. We also sponsor Integrity house, a second halfway house and are hoping to restart meals there soon. On Serve Sunday please bring a donation of non-perishable foods (canned goods, dry pasta, pasta sauce, tuna, canned chicken, etc) or cleaning supplies for their on-site food pantry. There will be spot for donations in Parish Hall. Contact Mary Ann Starks ( or 713-253-0809) or Mac Hall ( or 334-315-4629) for more information.
The Palmer Refugee Ministry will be welcoming a new family in November. We will be furnishing their apartment before their arrival and still need household items - eg. toiletry items, paper items, new linen items, kitchen items, lamps, Ipad, laptop computer, waste baskets, etc. Please bring your contributions to the Refugee Ministry table in the Parish Hall on Serve Sunday. We will also have a welcome poster for the family when they arrive so we encourage you to come by and sign it.
---
See below for a link to a gallery with photos from our past Serve Sundays.
Serve Sunday August 19, 2018 Photo Gallery