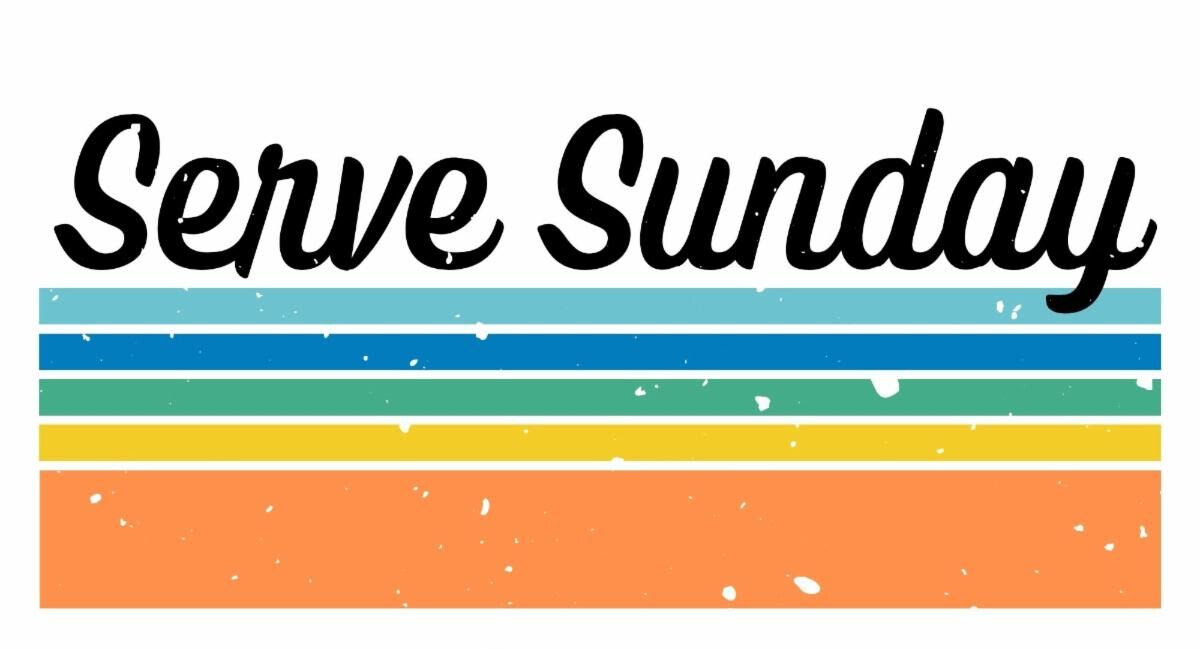 On the morning of a Serve Sunday, after the 10 AM service, we will be commissioned and sent out in the world around us to serve and to listen to our neighbors. There will be a variety of opportunities for service that parishioners will be invited to sign up for ahead of time. There will also be an opportunity to serve for families with young children and those with limited mobility. The invitation is really to be the church in the neighborhoods beyond our walls.
FEBRUARY 19 SERVE SUNDAY SERVICE OPPORTUNITIES
Join with fellow Palmers in serving our neighbors together February 19! (Note: Serve Sunday activities will take place after the combined 10am worship service).
Volunteer to serve the Homeless at the Beacon

: 7:15-10am, 1212 Prairie Street, Houston, Texas 77002. Michael Massey will lead a group of 10 volunteers 13 and up; contact Michael ( ) to sign up.

Volunteer to help bring cheer to New Hope Housing Sakowitz

: Will meet at 11:30 am for bingo and light lunch. Location: 2424 Sakowitz Street Houston, TX 77020. Contact Jack Harvey at to sign up.

Volunteer to help bring cheer to New Hope Housing Brays Crossing

: Will meet at 11:30 am for bingo and light lunch. Location: 6311 Gulf Freeway, Houston, TX 77023. Contact Archana Raghavan to sign up:

Volunteer with Hope Farms

: Join Pam Longley working at Hope Farms, whose mission is to grow fresh, affordable produce in one of Houston's food deserts. We will be refreshing the flower beds at the entrance for Spring, 11:30-2:30pm, 10401 Scott Street, Houston, TX 77051. Contact Pam to sign up: pamlongley@sbcglob-al. net or 713-822-8234.

On Campus projects at Palmer at 11am, Parish Hall

: Join us after the 10am ser-vice to work on various projects benefitting our community.

Sock Drive Benefitting Star of Hope:

Please bring any color or style of NEW socks to church on the 19th for adult men, women and children clients of Star of Hope.

Volunteer at the Emergency Aid Coalition: 11:30am-1pm, 5401 Fannin Street, Houston, TX 77004. Rand Key will lead 6 volunteers (13 and older) in sorting donations and/or preparing sack lunches/hygiene kits/pet food donations for hand out to clients. Contact Rand to sign up:

Join the Choir for Evensong at Palmer at 4pm on Serve Sunday- Invite Your Neighbors! Join the Choir for a HymnSing at Belmont Village West University the Sunday prior, February 12th, from noon-1pm.

Location: 2929 Holcombe, Houston, TX 77025. Contact Alice Illian at

or Brady Knapp at

for more information and to sign up.
---
See below for a link to a gallery with photos from our past Serve Sundays.
Serve Sunday August 19, 2018 Photo Gallery