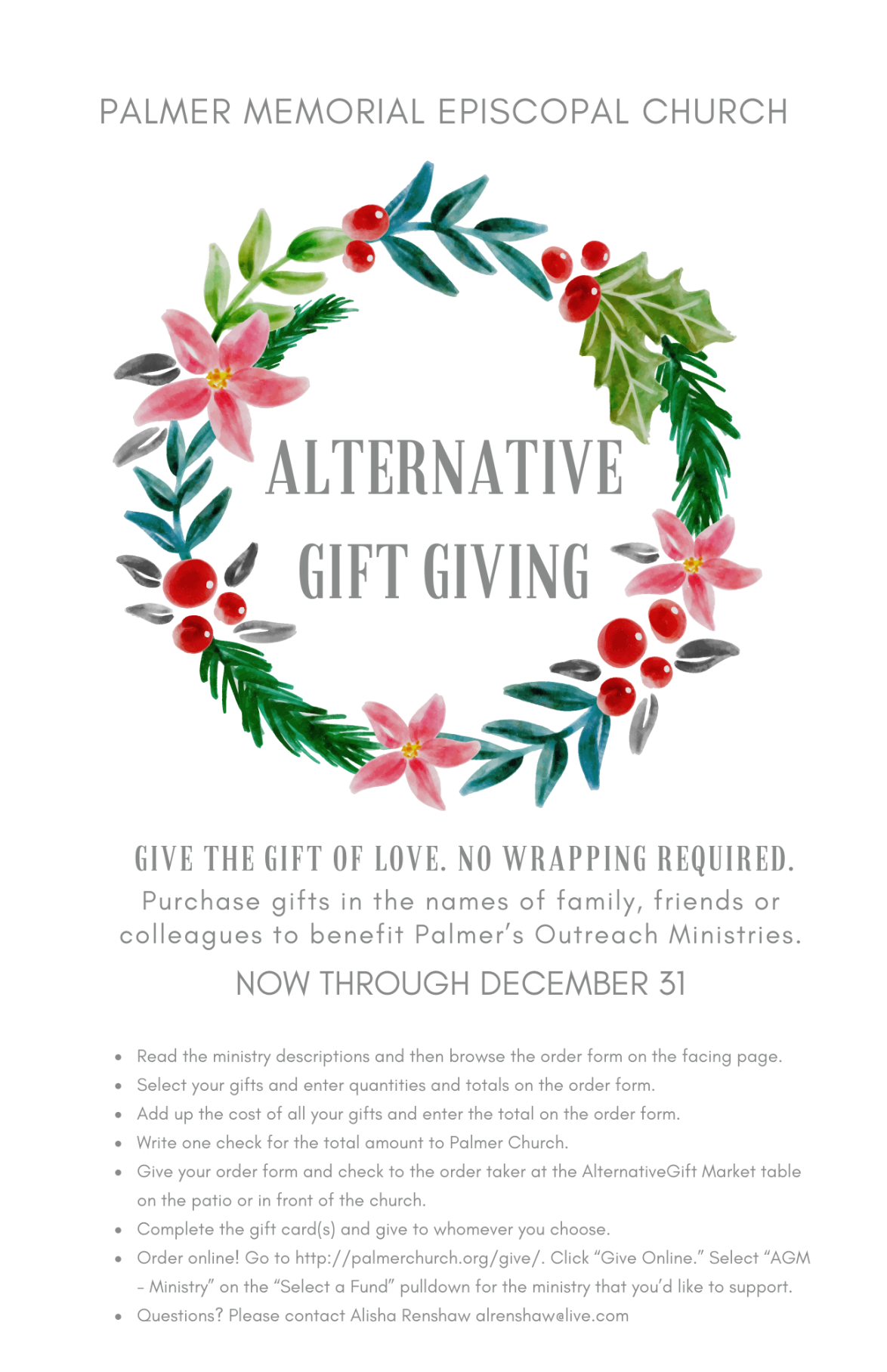 Give Christmas gifts that keep on giving throughout the year—and honor friends, family, teachers, scout leaders and colleagues by making a donation in their honor to one or more Palmer outreach ministries through the Palmer Alternative Gift Giving!
Instead of one more tie or electronic gadget, these gifts provide needed assistance for the following ministries which you may designate with your gift: Archway Academy, Emergency Aid Coalition, Jerusalem Peace Builders, Family Houston, Palmer's Costa Rica Mission Trip, New Hope Housing, Palmers Assisting Reentry (PAR), Refugee Resettlement, Palmer Place Apartments and/or Yellowstone Academy.
You can also request a card be sent to you to give your loved ones showing the gift you've purchased in their honor. Checks may also be mailed to the church office. Be sure to write "AGG" in the memo line with the ministry you wish to support.
For any other AGG questions, please contact Alisha Renshaw at .