Updated May 24, 2023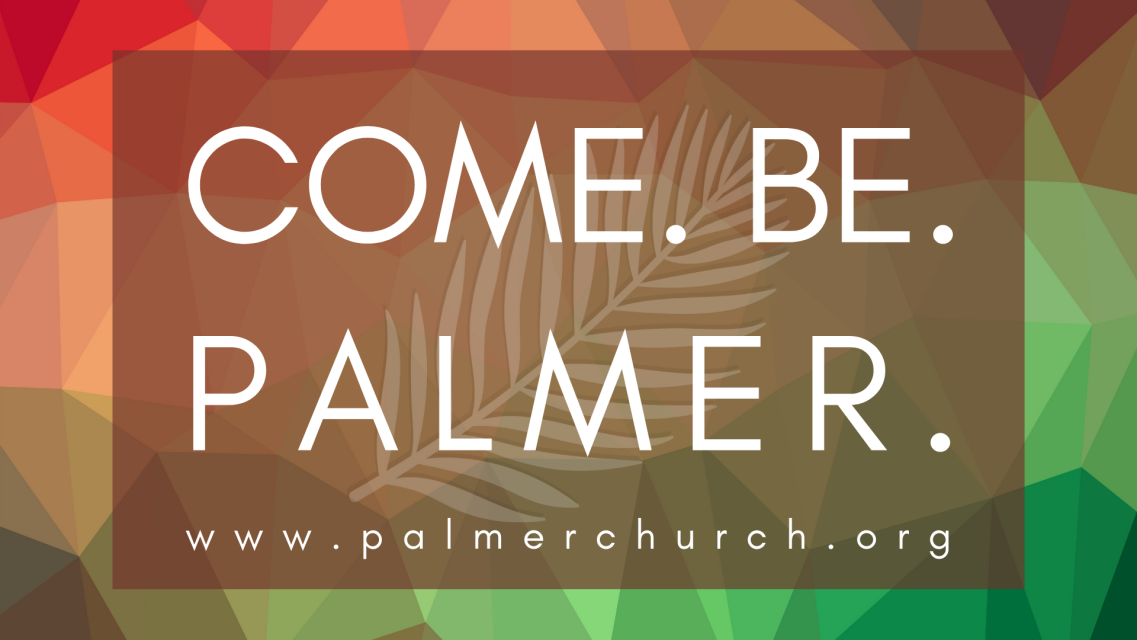 Parish Strategic Plan Presentations
---
In the fall of 2021, there was a consensus among the members of Palmer's Vestry to engage the members of our congregation in a strategic planning process as we look to the future, specifically in advance of our centennial celebration several years from now. This was timely not only in terms of reflecting together on our mission beyond the peak of the pandemic as we, like every other congregation in the United States, are reconnecting with each other and rebuilding our relationships with one another but also because we have known since before the pandemic of the need to attend to long-term financial challenges related to the stewardship of the beautiful and historic buildings on our church campus. In other words, even in the absence of a global pandemic, those challenges would be something which we would have had to address anyway.
There was an offer from generous Palmers to make an anonymous financial gift in support of a strategic planning process if that gift was matched by other Palmers and if everyone in the congregation was invited to participate. That gift was received and matched, and then Palmer also received a generous grant from the Bishop Quin Foundation of the Episcopal Diocese of Texas in order to be able to engage in a robust version of a strategic planning process.
Palmer's Vestry voted to engage Tucker Branham, principal of CMD (Change Develop Move) to guide us professionally through this process which we are calling Come. Be. Palmer. She is an Episcopalian with a master's degree in philanthropy and development and a doctorate in organizational leadership.
---
SURVEY
In the fall of 2022, the process began with Tucker sending out an initial survey to the parish. With the data from this survey, Tucker was able to determine key areas that needed attention for her discussion points in the upcoming focus groups. From December to April, Tucker held over ten (10) focus groups which included in-person and online groups to reach over 100 individuals.
VESTRY RETREAT
In December 2022, Tucker held a Vestry retreat. The retreat included discussions around the survey results, vision, mission, and the future of Palmer and the challenges faced.
TASK FORCE
Also in December 2022, a strategic planning task force was formed to be guided by Tucker and to include the Rector, the Curate, members of the Vestry, and representation of the parish at large by individuals who have been involved in our common life for different lengths of time. Those task force members include the Rev'd Neil Alan Willard, the Rev'd Ryan Hawthorne, Gail Adams, Bridgette Begle, Monica Gri, Bet Hunter, Jim Key, Danna Kurtin, David Palma, and David Robinson. The role of this task force is to assess each phase of the process and provide guidance and constructive feedback to keep the plan on the right track.
Congregational committee
As you will recall from our second parish forum about that process, when we heard directly from our strategic planning facilitator Dr. Tucker Branham as well as several members of our Strategic Planning Task force, there is a congregational committee that will meet with Tucker monthly over the summer on the same days the Vestry will meet with her. The members of the Strategic Planning Congregational Committee are Ken Alexander, Rosine Hall, Alisha Renshaw, Kelli Soika, and John Wallace. We are so grateful for their willingness to serve Palmer in this way and invite you to pray for them as you also pray for our whole congregation in the midst of this vital work that will shine a light on our future together with God.
Our VISION
Bringing the peace of Jesus to the whole world.
Our Mission
To know and boldly share the love of Jesus Christ through deep understanding of our relationship with God, ourselves, and our neighbors, in a joyfully engaged and welcoming community, dedicated to thoughtful and focused service, and inspired by worship that renews curiosity about all of creation.
Our Values and Guiding Principles
Liturgical Excellence
We believe in sharing God's unconditional love in Jesus, which we call grace, with all who come through our church doors. The beauty and power of our liturgy drawn from the Book of Common Prayer and our music drawn from the Anglican choral tradition are the beginning, not the end, of our weekly Christian journey. Like a flourishing tree, they root us in the past, shelter us in the present, and reach out to the future with the strength and confidence of God's promises to all.
Joyful Companionship
We believe spending time together and connecting across the generations fosters our spiritual growth. Palmers accompany each other on our pilgrimage with God, toward God. We are an ever-growing household, for the youngest child and each of us through the end of life, built with grace, love, acceptance, laughter, tears, service, singing, and Jesus as our cornerstone.
Bold Curiosity
We believe the gift of inquiry, curiosity, and profound conversation leads to a greater understanding of our place in God's creation and our relationship with God, ourselves, and our neighbors. Knowing and sharing the love of Jesus is experienced in our worship and also through artistic expression, intellectual generosity, and spiritual teaching.
Spiritual Sanctuary
We believe God loves each of us, no exceptions. As human beings created in God's image, we should have a place where the love of Jesus is made real, a place where we can experience the celebration of who we are and an acceptance of where we are on life's journey. We aspire to be an inclusive community of faith and a beacon of hope for those seeking spiritual refuge.
Loving Service
We believe following Jesus, as we are called to do, involves caring for our neighbors as we care for ourselves, joining in God's mission to connect with and work alongside an extraordinary array of people, institutions, and communities, and bearing witness to the work of the Holy Spirit in the world around us.
PARISH FORUMS
As was publicized in the bulletin inserts for Holy Week and Easter, there were two Parish Forums scheduled for Sunday, April 23, and Sunday, May 21, respectively, at 10:15 a.m. in St. Bede's Chapel. These were opportunities to provide updates about this initiative.
PRAYER
Gracious God, as we accept the invitation to "Come. Be. Palmer." and engage in strategic planning together, guide us in discerning your will for our congregation, that we may continue to share in the City of Houston the love of Jesus Christ, in whose name we pray. Amen.