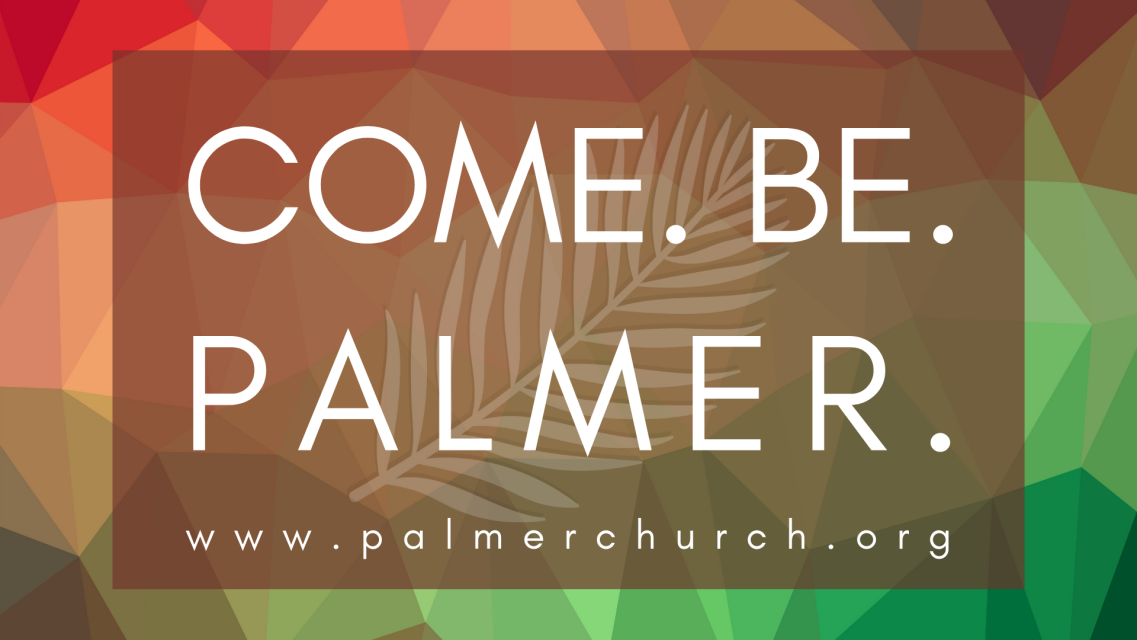 In the fall of 2021, there was a consensus among the members of Palmer's Vestry to engage the members of our congregation in a strategic planning process as we look to the future, specifically in advance of our centennial celebration several years from now. This was timely not only in terms of reflecting together on our mission beyond the peak of the pandemic as we, like every other congregation in the United States, are reconnecting with each other and rebuilding our relationships with one another but also because we have known since before the pandemic of the need to attend to long-term financial challenges related to the stewardship of the beautiful and historic buildings on our church campus. In other words, even in the absence of a global pandemic, those challenges would be something which we would have had to address anyway.
There was an offer from generous Palmers to make an anonymous financial gift in support of a strategic planning process if that gift was matched by other Palmers and if everyone in the congregation was invited to participate. That gift was received and matched, and then Palmer also received a generous grant from the Bishop Quin Foundation of the Episcopal Diocese of Texas in order to be able to engage in a robust version of a strategic planning process.
Palmer's Vestry voted to engage Tucker Branham, principal of CMD (Change Develop Move) to guide us professionally through this process which we are calling Come. Be. Palmer. She is an Episcopalian with a master's degree in philanthropy and development and a doctorate in organizational leadership.
Tucker created the initial survey that the entire congregation was invited to fill out; and by the time the third round of focus groups and other interviews are completed in the days leading up to our Annual Meeting, she will have spoken face to face with nearly 100 Palmers. That third round of focus groups includes two on a Saturday with childcare provided in the church nursery. Later a fourth round of focus groups will include some opportunities for Palmers to participate online via Zoom. So every effort is being made to make it possible for Palmers with various scheduling needs to be heard.
Another part of this process is a strategic planning task force that was appointed at the end of last year. The members of that task force are:
The Rev'd Neil Alan Willard
The Rev'd Ryan Hawthorne
Gail Adams
Bridgette Begle
Monica Gri
Bet Hunter
Jim Key
Danna Kurtin
David Palma
David Robinson
The first meeting of this task force with Tucker took place on the weekend of the Annual Meeting.
Gracious God, as we accept the invitation to "Come. Be. Palmer." and engage in strategic planning together, guide us in discerning your will for our congregation, that we may continue to share in the City of Houston the love of Jesus Christ, in whose name we pray. Amen.