UPDATE: NURSERY SERVICES CURRENTLY SUSPENDED DUE TO COVID-19 RESTRICTIONS
The Nursery is provided for children ages 3 months to school age. Childcare is available from 8:00 am until 12:30 pm on Sundays. We also offer childcare for special events.
Nursery staff will lead an age appropriate Sunday school lesson and activity in the nursery from 10–11 am. All children are provided light refreshments if they choose. Special needs children are welcome and parents are encourage to meet with staff to discuss accommodations.
The Nursery is located just off of the courtyard and a few steps from the large oak tree.
You may contact Tara McConathy for more information.
Meet Our Nursery Staff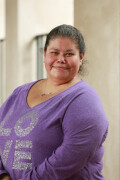 My name is Diane Garcia. I've been with Palmer Nursery for over 5 years. I'm a mother of 3 teenagers and been married for 21 years. I've been a Pre-K teacher for over 11 years, and now I work with TSA.
My name is Armida Hernandez.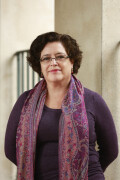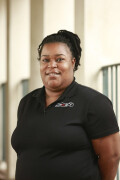 Hello my name is Iyesha Cotton-Phillips. I am 37 years old, married, no children, and currently work for Aldine Independent School District as a paraprofessional in the SLC (Structured Learning Classroom) for students with autism in the special education program. I've worked for the Palmer Nursery for 4 years and also babysit for a lovely family in the Heights area for the past 11 years.