MyPalmer is a database that integrates with our church records and requires that you log in. Palmer Memorial provides its members 24/7 access to their member information. All members who wish to access their information can create a log in. MyPalmer is a part of our website where we keep information that will not be available to the public.
Once registered, you will be able to:
View the church directory
Update your own profile with a new address, phone number, email address, or even your family or individual picture
Register for events
View your contributions
Register or Login to MyPalmer Now
Any profile updates or event requests that you submit will come to the office as a change request and will not be activated until approved.
---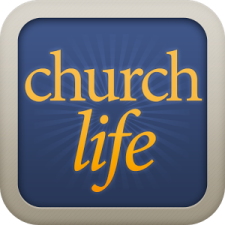 Palmer also has an app for your mobile device!
Get started with "churchlife" today—and access the Palmer directory, calendar, and more—on the go! Click the "churchlife" icon above to GO MOBILE TODAY!