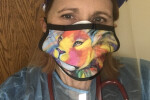 I AM Palmer
I am Palmer is a series of articles written by parishioners at Palmer Memorial Episcopal Church about their experiences in the time of COVID-19. In this series, we are hearing from medical professionals, educators, students, public health experts, parents of school-age children and others who are finding ways to cope and thrive in our challenging times.
---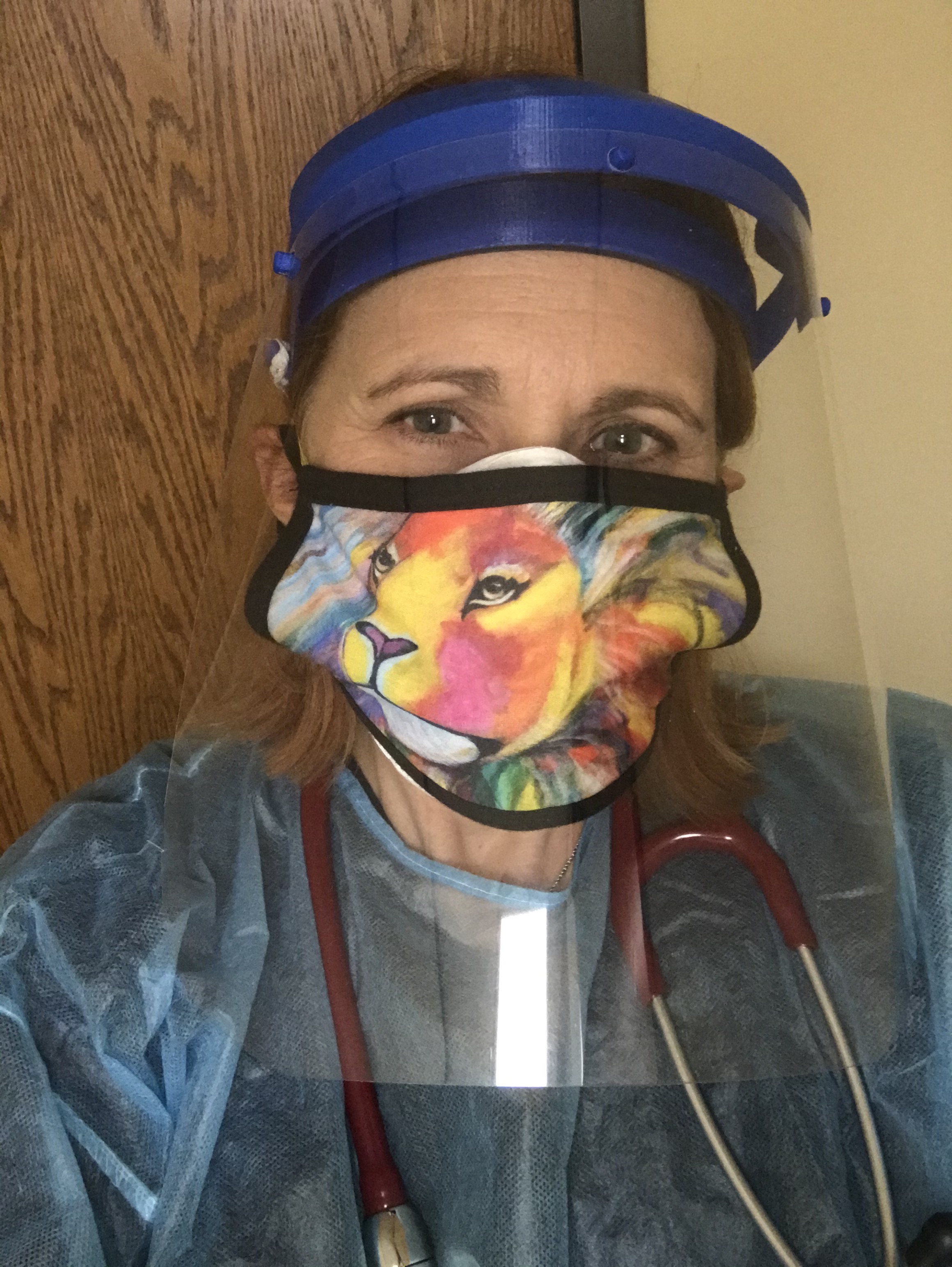 I am a pediatrician and the mother of two college students and, like most everyone, I've been riding a rollercoaster of emotions the last four months. The ups and downs of worry, followed by gratitude, then more worry, then guilt, then anger, sometimes sadness and despair, and finally hope, fill my days as the COVID 19 pandemic wears on.
With the rise of the virus in mid-March and the initial shutdown in Houston, our practice experienced a 75 percent drop in patient visits and I volunteered to take a furlough so that we could continue to pay our office staff. It was a strange time; we were in pandemic and I'm a doctor, I felt I should be doing something. So I worked at the food bank, donated blood and spent lots of time learning everything I could about coronavirus. After about a month our office received a PPP loan and I returned. We changed a lot of things in the office to make it safer: well visits in the morning and early afternoon and sick visits later in the day. We added telemedicine and even began doing some sick visits outside in the parking lot.
I am grateful that COVID 19 is not making most children terribly sick, but I worry that one of my patients might develop the rare but serious multi-system inflammatory syndrome of children (MIS-C). I worry about my patients who tell me that they have not left their apartments in 3 months, and about the kids who tell me they "checked out" when school went online or that they were doing their homework on their mom's cell phone because that was their only option. I worry about my kids with anxiety and depression whose symptoms have worsened since the start of the pandemic. I worry that the increase in obesity I am seeing in many children will have long term consequences in the form of diabetes, fatty liver, and early heart disease.
I wash my hands at least four times during every patient encounter and wear a face shield and surgical mask (or N95 with febrile kids), but I still worry that I might get the disease. I am angry that politics has inserted itself into our response to the pandemic, but grateful that I have a job. I feel gratitude too for Palmers who have sewed and donated masks for us to give our patients. I feel despair about the ability of schools to reopen safely, but I'm grateful that my own girls will be able to go to college. I'm grateful for the extra time we've had together as a family, but sad about becoming an empty nester.
Fortunately, all our patients so far have had mild illness. And while I really miss hugging my patients I feel hopeful that the world's scientists working on rapid testing, treatments and vaccines will be successful in giving us new tools to fight this virus. And I feel thankful especially for a faith that offers me grace in my worry and anxiety.