I AM PALMER
I am Palmer is a series of articles written by parishioners at Palmer Memorial Episcopal Church about their experiences in the time of COVID-19. In this series, we are hearing from medical professionals, educators, students, public health experts, parents of school-age children and others who are finding ways to cope and thrive in our challenging times.
---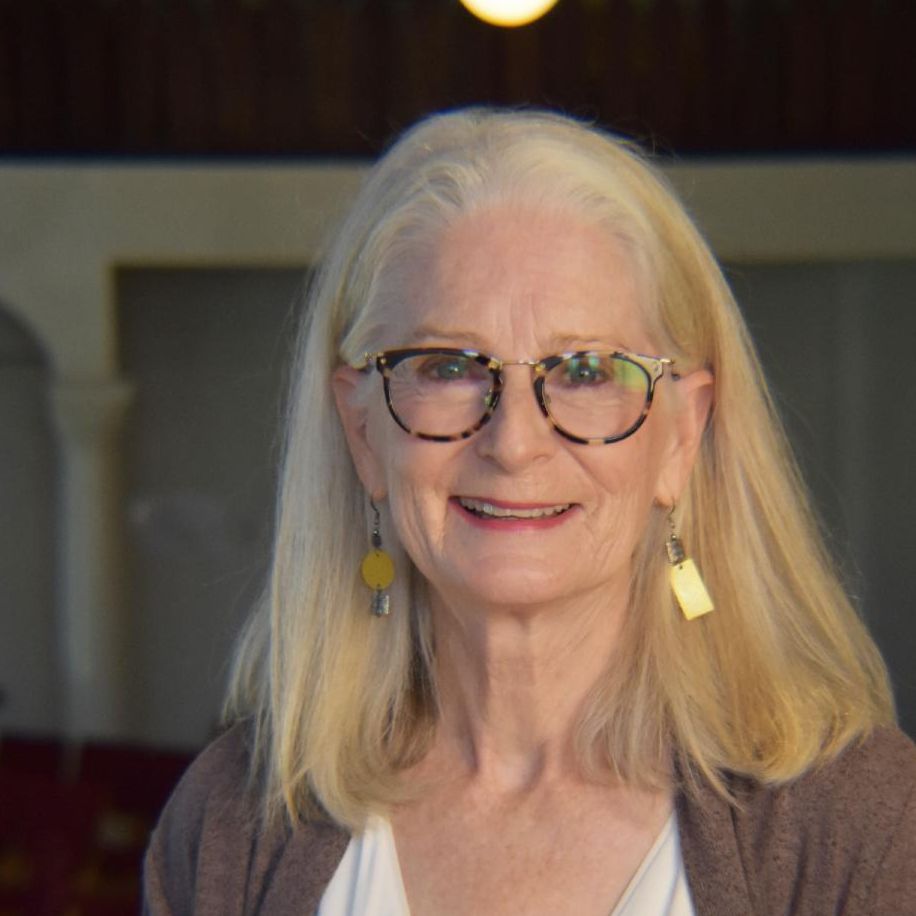 I am a connector of people to people and people to ideas. Since retiring from the corporate world, I have been working for over three years with a group to create a pocket neighborhood that is connected in a more durable and meaningful way than your average Houston city block. We have launched the first "cohousing" project in Texas.
Investing significant time and treasure in forming a cohousing community is an act of faith. It's a tall order for a group of people with relatively little shared history, mostly zero experience living in community and stubbing our toes on working with consensus to make such a challenging vision become real.
But by early this year we had reached the point where we had land under contract in Houston's East End within walking distance of the Altic METRO rail stop and Eastwood Park. The legal structure was in place, a date was set for the signing of legal documents plus first sizable down payments, and the timetable for design workshops was fixed on our calendars.
Then in March the COVID lockdown burst in on the scene. How would we continue to progress without our lively potluck social-cum-business gatherings? How would each of us work through new financial challenges? Should we postpone? Slow down?
The answer was a resounding NO. Let's press ahead, we have great momentum. Carpe diem, and all that – and anyway, this won't last forever.
In July we scheduled a weekend-long collaborative design workshop with a professional facilitator on Zoom and I have to confess I was skeptical. We were zoom weary, the contagious energy of group gatherings had been downgraded to the flatness and boxiness of Zoom galleries with tightly scripted agendas. Some of us were technology frazzled and others were indeed suffering financial fears. Our vision was like a faded painting which we could no longer visualize in its original vibrant colors.
But when I awoke the Monday morning afterward I realized I was on a high. It had been such a surprisingly exhilarating experience. I was mystified by this uplifted feeling after 10 hours of zooming with 18 people.
We had spent the whole weekend living in a world we long for, a place we had lost sight of in the preceding months, a place where we could channel our dreams for a better future. We shared pictures of communal dining and living. We dreamed of shared drinks on the rooftop terrace overlooking the treetops of the neighborhood at sunset. We placed ourselves in the meditation space, the reading nooks and hanging out around a pool. We felt the joy of bumping into each other in the mail room, distracting someone cooking in the community kitchen and shooing the noisy youngsters into the kids cave after dinner. We dreamed of group woodworking and ceramic projects and borrowing bikes from each other.
So many of our social institutions and structures are being eroded today by our lack of connections. We don't know what will become of these after an extended period of neglect. What will be left standing on the other side of the pandemic? All the places that have knit us together -- what can we count on still being there? Even some of the basic foundations of our society like classrooms, church, concerts, plays -- what will they look like?
We can't predict or control many of these broader outcomes, but we brought to life a sparkly alternative to an otherwise bleak forecast. We can see this more clearly now, we can see the road map to getting there and we can visualize a vibrant oasis with us in it. What had felt like an act of faith in a risky social experiment has morphed into a beacon of hope.