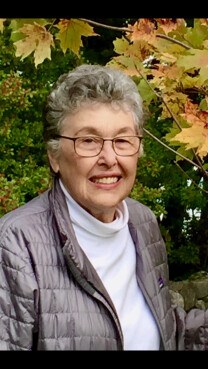 I am a parishioner at Palmer and if you attended the 11:00 Rite I Eucharist on Sundays before the lockdown you may remember me as a greeter and usher. Since I first came to Palmer more than 16 years ago, I have been a member, or as we call ourselves, a "sister," in the Women's Spirituality Group.
It was to support my mother that I first came to Palmer in 2003. I was her sole caregiver and despite my skeptical position on church dogma, I respected and responded to her need to come to worship. Like many newcomers then, I received a call from Pat Reed who welcomed me to Palmer and suggested I get to know the parish by meeting a group she had helped to create, the Women's Spirituality Group. Accepting and acting upon her invitation, I found myself interested in their discussion but wondering at the end if I would really be welcomed by what was clearly a close-knit and intimate group of friends.
At church the next Sunday I was greeted by Eleanor Viebig, one of the women who had been at the meeting, offering me her copy of "Meeting Jesus Again for the First Time," a book by Marcus Borg, a professor and theologian well known for his influential voice in progressive Christianity. I took the book home after church, couldn't put it down, and finished it Monday morning. It was okay, he said, to have thoughts, questions and doubts like mine. Maybe I could fit in…. I went to the meeting at noon that day and I have been a member ever since.
The Women's Spirituality Group was founded in the 1990s by Ann Norwood, Brigitte Bosarge, Pat Reed, Eleanor Viebig, Janet Covington, and Kathy Jackson, among others. It plays an integral part in the lives of its members who drive one another to medical appointments and provide meals in times of illness. Each week, we check in with life events, discuss chapter-by-chapter the book we are studying, often with the help of videos or research done by one of our members, and then end our time together with prayer requests and The Lord's Prayer. We gather twice a year for spiritual retreats, an overnight stay at a retreat center during Lent and a daylong gathering in Advent in one of our homes. Our clergy – Neil Willard, Liz Parker, David Wantland and Dub Brooks – have led us in our faith explorations at several of those gatherings.
Our readings are eclectic and sometimes controversial – Borg, Bishop John Shelby Spong, Elaine Pagels, Amy-Jill Levine, C.S. Lewis, Atul Gawande, Richard Rohr, Reza Aslan, Joan Chittister…. We've invited guest speakers to join us and we've watched and discussed documentaries exploring world religions. We've invited parishioners to come along on visits to the painted churches in the Texas Hill Country and Sam Houston Park in Huntsville.
And while we haven't been able to meet in person or gather for retreats like before COVID, the virus hasn't slowed us down. We never missed a meeting – using Zoom to stay in touch from the very beginning of lockdown. It has been a wonderful way for us all to stay connected, and members living or vacationing out of state are now able to join us every week despite being miles away.
As I observed at my first meeting, the Women's Spirituality Group is indeed closely knit, but also as I have experienced, it is a very welcoming group of women. We are truly "sisters" to one another!